Summer Colour Spectacular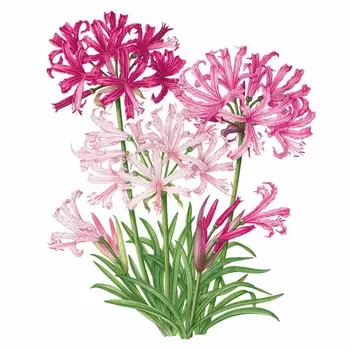 Start the thoughts of a summer and autumn full of garden colour with de Jager's Spring Catalogue of summer-flowering bulbs.
Packed full of 425 different varieties, including more than 80 new additions or popular reintroductions, it contains a wealth of ideas and inspiration. The vast majority are also perfect patio partners, and look brilliant in containers, so even the smallest garden can enjoy their unrivalled colour and interest.
Dahlia popularity has increased in recent years, and de Jager has expanded its range accordingly to include nearly 100 different varieties – one of the largest available.
Lilies are as in demand as ever, and our range of more than 60 different varieties has something for everyone and every garden, including new Pearl Lilies, 'Pearl Melanie' (below) and 'Pearl White'.
Many gardeners recognise the importance of fragrance in the garden, and the catalogue now highlights the best varieties for scent, with a new logo, as well as those plants that have been awarded the
RHS Award of Garden Merit, plus those varieties recommended by the RHS as important nectar and pollen providers for bees and other pollinating insects.