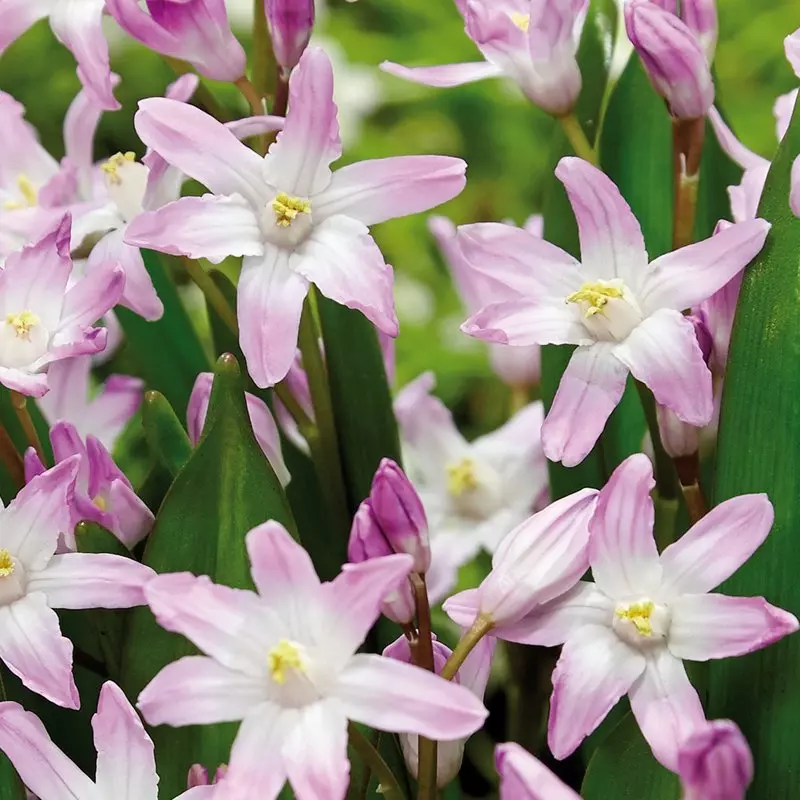 Details
Flowering Time

Planting Time

September

October

November

Perfect For

Flowering Height

Bulb Size

Colour
Chionodoxa Pink Giant
M5222
Taller than most Chionodoxa, with stems up to 20cm 'Pink Giant' is an impactful spring bloom for the front of the border, containers and rockery planting.
The lilac-pink star-shaped flowers are a charming choice for spring pots and garden spaces, forming a delightful, welcome carpet of colour following winter.
Known as 'Glory of the Snow' invaluable Chionodoxa flower during February and March, when the weather is still chilly and the garden lacking in colour. The bulbs multiply easily in rich, well-drained soil in sun or part shade.
Grow alongside Muscari, Crocus, Snowdrops and Narcissi for a delightful early spring display.
Care Guide
Jan
Feb
Mar
Apr
May
Jun
Jul
Aug
Sep
Oct
Nov
Dec
Planting Time
Flowering Time