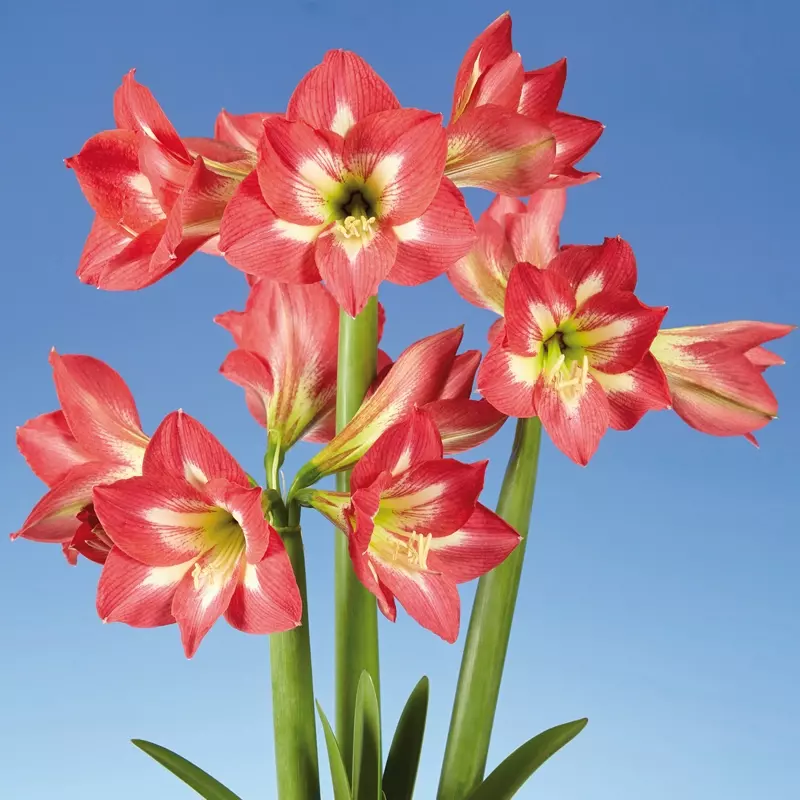 Details
Perfect For

Indoor Flowering

Pots & Tubs

Flowering Height

Bulb Size

Colour

Whites & Creams

Pinks & Pastels
Small Flowered Hippeastrum Sleeping Beauty
M5542
The architectural stems of charming Hippeastrum 'Sleeping Beauty' produce clusters of watermelon-pink and cream, trumpet-shaped blooms during winter.
Commonly referred to as Amaryllis, South African native Hippeastrum bulbs flower indoors, usually around Christmastime in cooler climates - to bring a spray of colour and freshness into the home over the festive season.
For a natural and atmospheric display, cover the bare soil in your containers of potted bulbs with moss, use twigs from the garden for support, and perhaps add a few small, glowing lights.
Each bulb will produce up to 3 stems, holding up to 5-6 dainty flowers.
Care Guide
Jan
Feb
Mar
Apr
May
Jun
Jul
Aug
Sep
Oct
Nov
Dec
Planting Time
Flowering Time