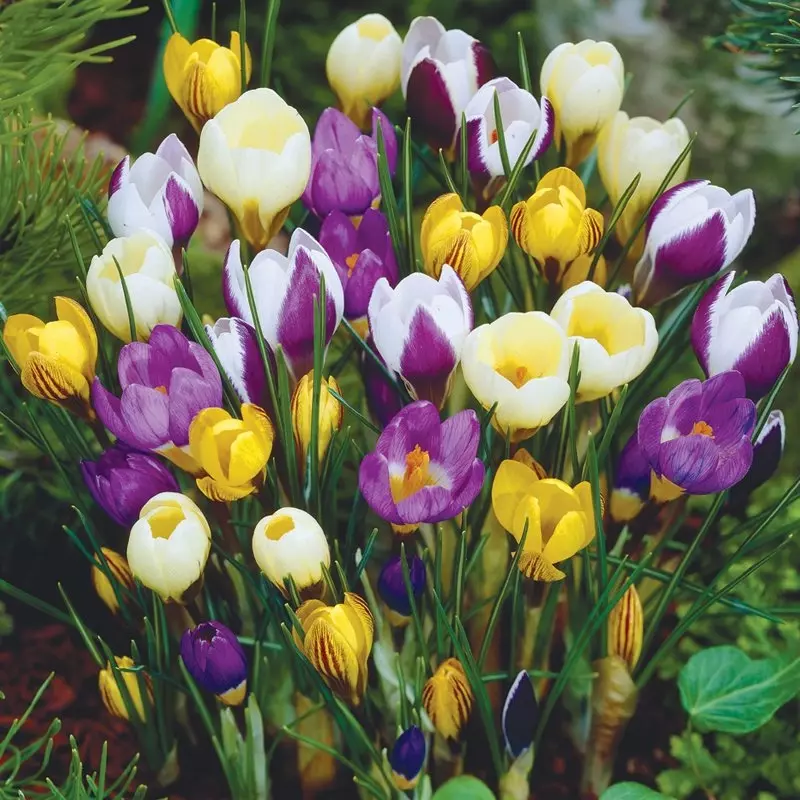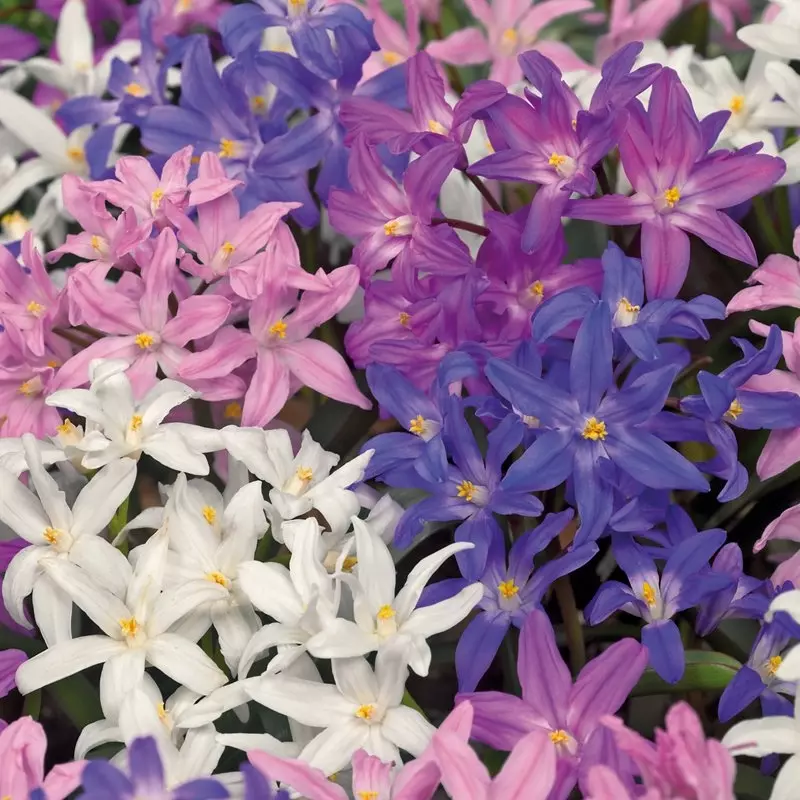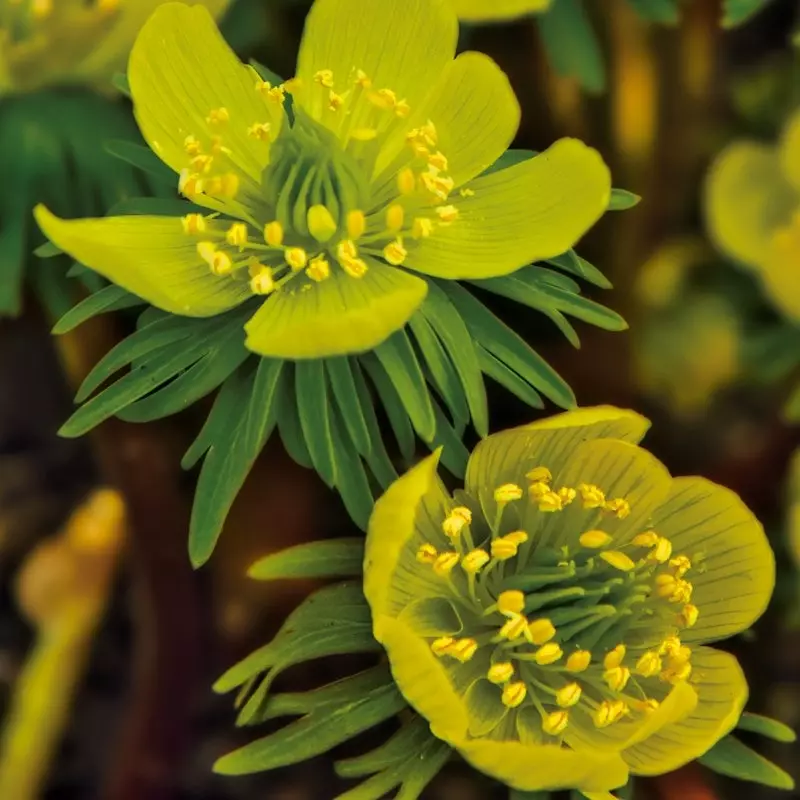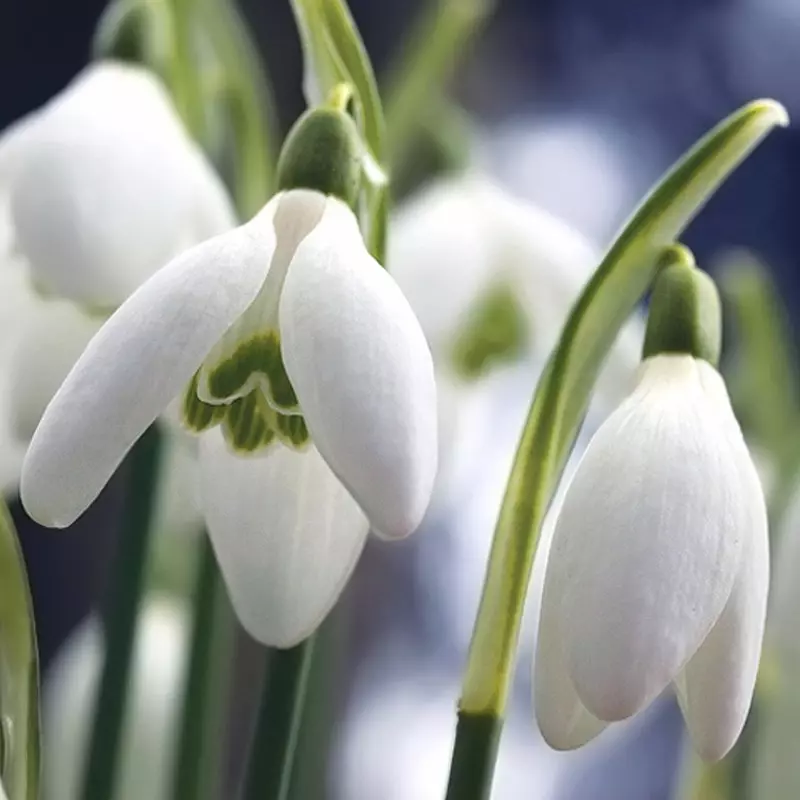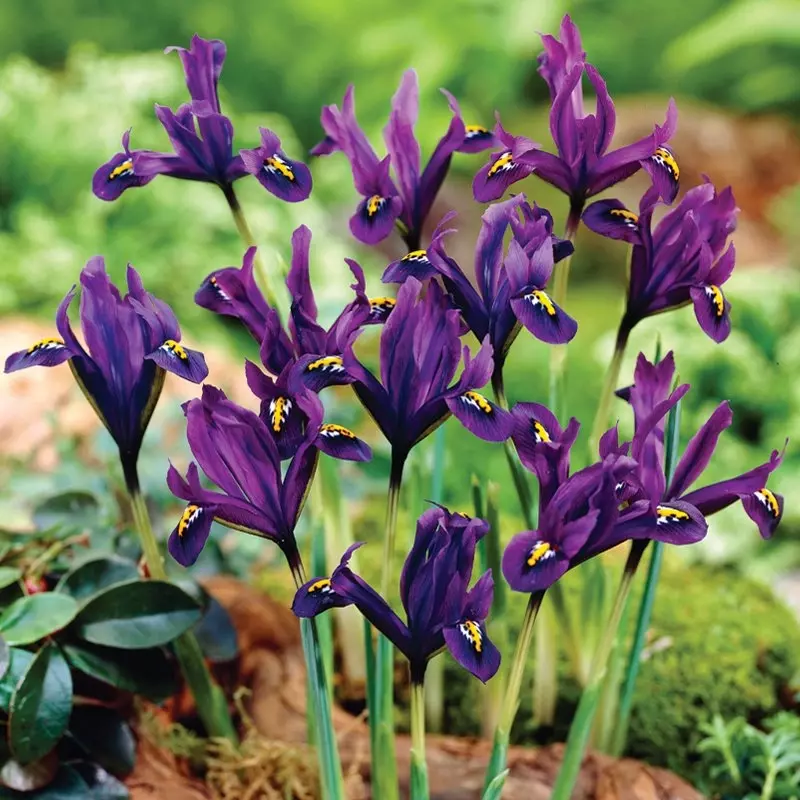 Details
Flowering Time

January

February

March

Early April

Planting Time

RHS Recommended

Perfect For

Flowering Height

Bulb Size
70 Winter Flowering Bulbs Offer
CAM07
70 bulbs normal retail price £38.78 + £5.95 p&p. O
ne time offer price £19.99 + FREE p&p
"Where flowers bloom so does hope." – Lady Bird Johnson ex USA First Lady.
" …and where the flowers have a 56% discount, it's even better" - George Clowes, owner P. de Jager & Sons.
How bad was your garden last February? Like me, if you are a gardener who is thinking, 'please, do not remind me', then de Jager has something for you.
This summer came, went and was more than a tad disappointing. Now we are falling into autumn and the colder part of the year. However, let me bring you cheer, colour, and optimism.
Close your eyes and visualise your garden after last winter; grey, damp, dead. Now imagine looking out at your garden in late February, and much to your delight, you see pushing through the snow a kaleidoscope of colour, marvel, and energy, consisting of Crocuses, Snowdrops, Iris, Eranthis, and Chlonodoxa; transforming your bleak winter scape into an early spring wonderland. Just feel your joy.
This will happen when you grow this unique limited offer of 70 top-quality, top-size, early season flowering de Jager bulbs.
Here is what you are going to receive…and I trust you agree, when these are in flower, your winter garden is going to look spectacular:
Here is what you are going to receive…
10 x Eranthis Cilicic
The sight of the Eranthis is a welcome sign of a new season on its way. A member of the buttercup family, Eranthis displays bright yellow, cup-shaped flowers above ruffs, of bright green. Height 10cm. Blooms January and February. Plant September to November.
25 x Chionodoxa Mixed
A popular choice for naturalising in grass, under deciduous trees, or growing in containers. Loose spikes of star-like flowers dazzle on short stems A balanced mix of pink, white, blue and violet Chionodoxa varieties. Quite spectacular. Height 20cm Flowers Feb March. Plant September to October
25 x Early Spring Flowering Crocus Mix
A marvellous medley containing cream, gold, primrose-yellow, white, bronze, soft-blue and mauve varieties – all specially selected for their colouring, markings, and brilliant garden performance. Crocus bulbs are a top choice for early spring. The magical, goblet-like flowers open wide in full sun and close at nighttime and during rainfall. Height 15cm Flowers Feb - March. Plant September to October
5 x Galanthus Nivalis
Snowdrops are a familiar indication winter is ending. From January to March, narrow, silvery leaves are accompanied by nodding, bell-shaped, slim white flowers, delicate green markings at the centre. Plant in sun or shade. Blooms January – March. Plant September to November. Holds the RHS Award of Garden Merit.
5 x Iris Reticulata
Exquisite and dainty with intricate markings and a delicious, delicate fragrance, also known as the Tufted Iris, height 15-20cm. Blooms December – February, Plant September - November.
Care Guide
Jan
Feb
Mar
Apr
May
Jun
Jul
Aug
Sep
Oct
Nov
Dec
Planting Time
Flowering Time