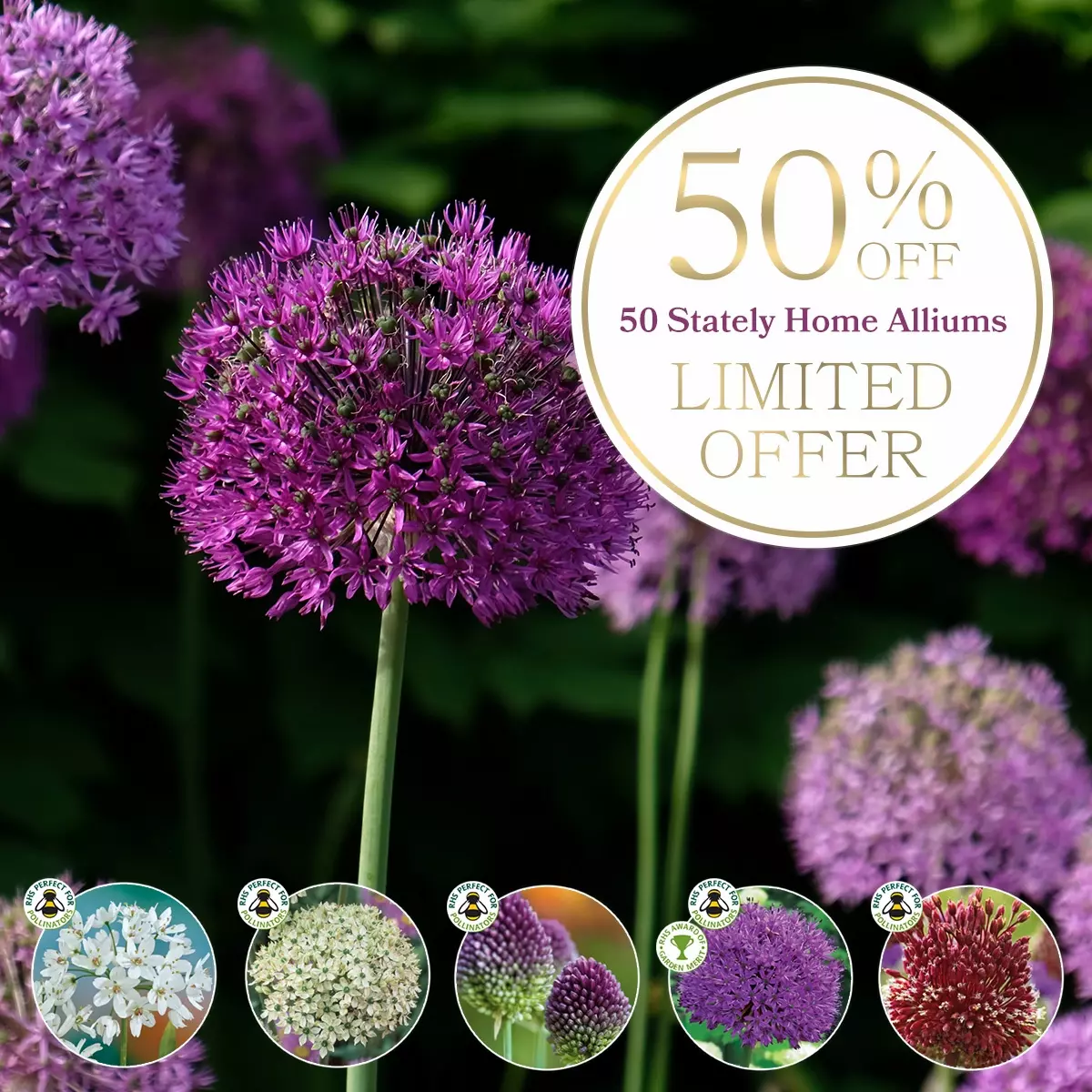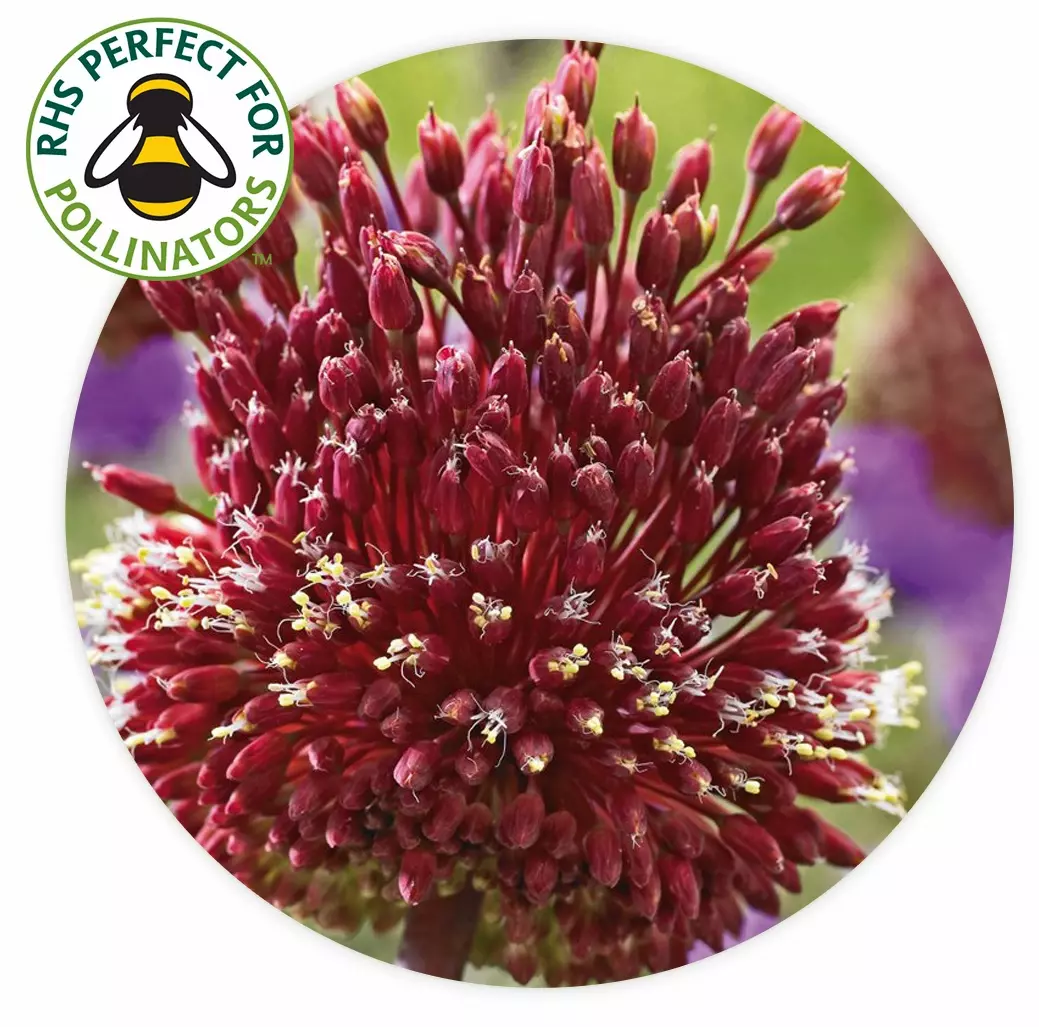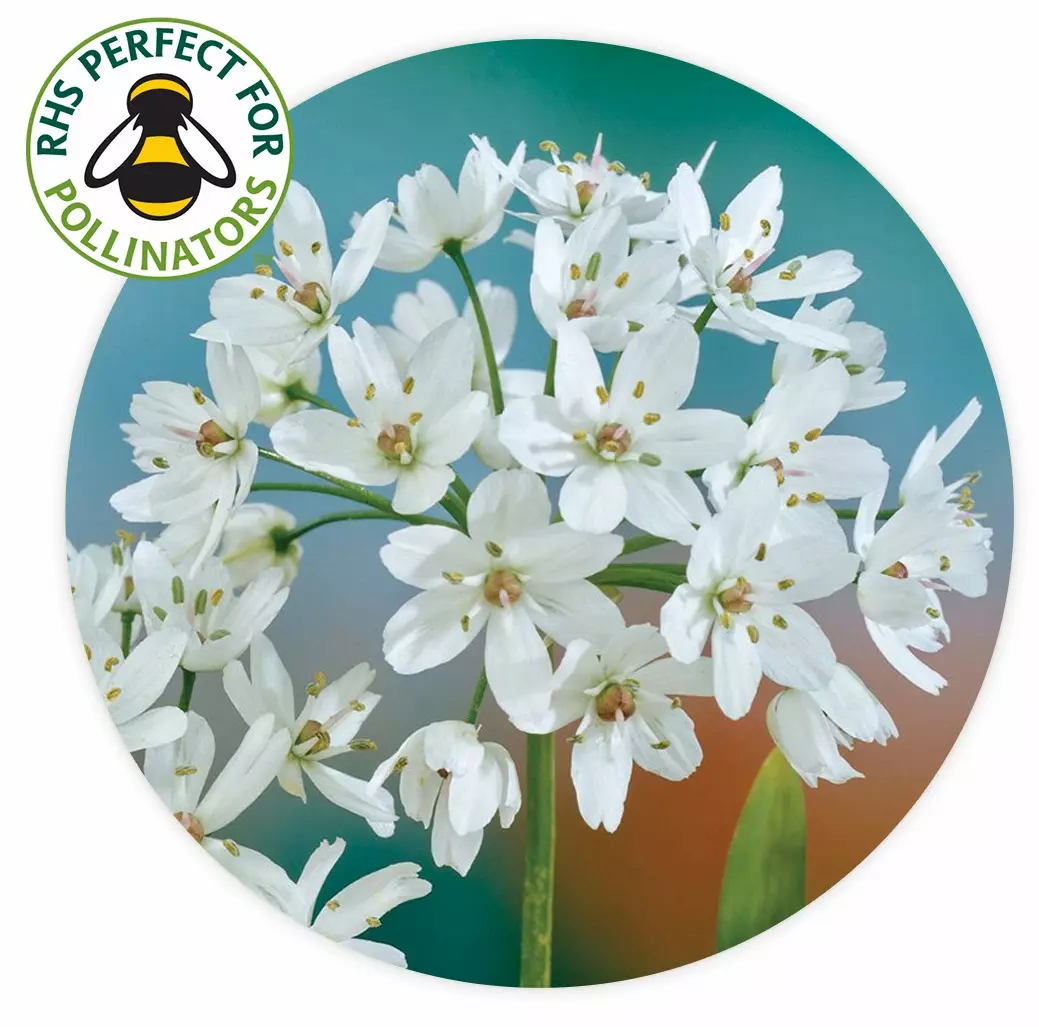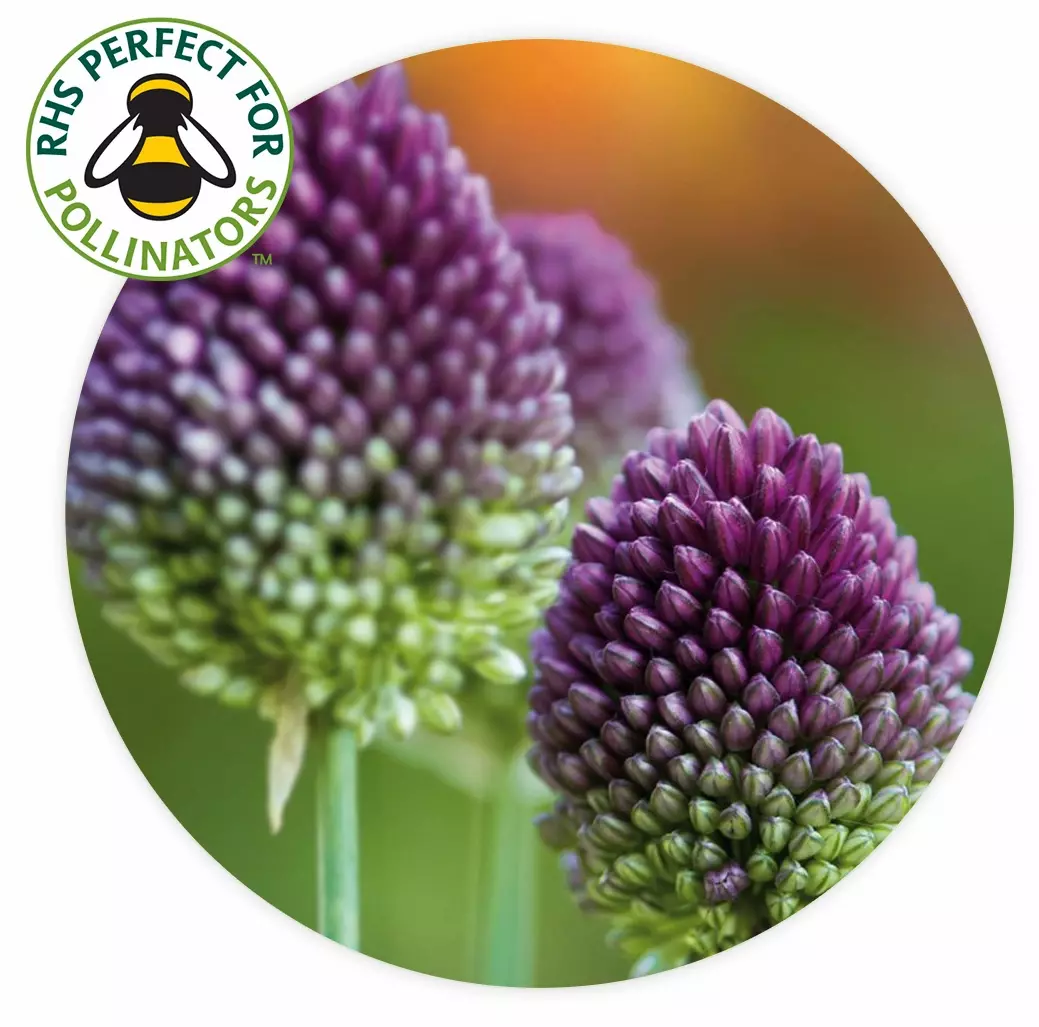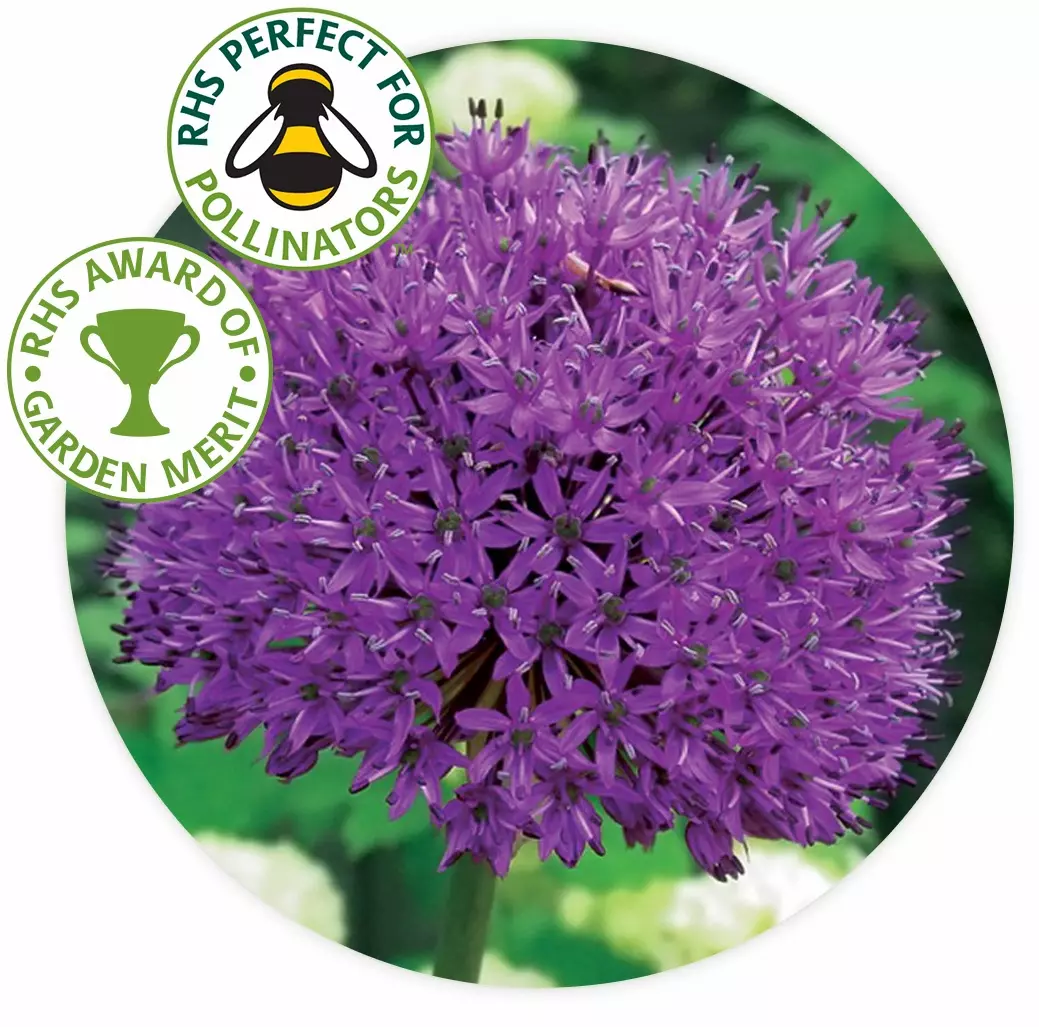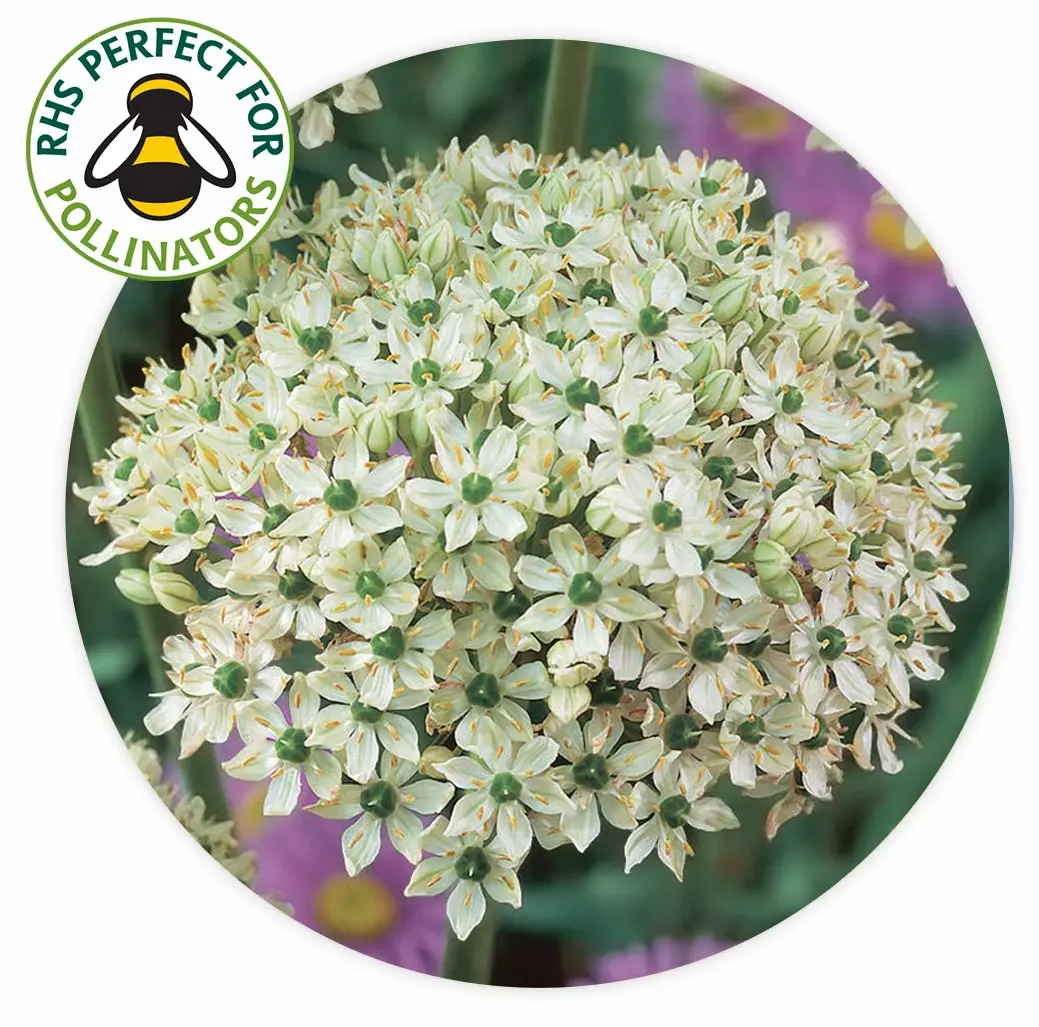 Details
Flowering Time

Planting Time

RHS Recommended

Flowering Height

Bulb Size
50 Stately Homes Alliums Limited Offer
CAM09
50 Stately Home Alliums across 5 varieties, top quality, top sized bulbs for £19.99 with FREE P&P. The normal price for these bulbs is £40.30.
"Your Stately Home Alliums are so good; they will make you want to charge your visitors an entrance fee."
Don't let lacklustre alliums let you down.
Hello George from de Jager here, welcoming you to another excellent offer.
When you visit the gardens of British stately homes, most bulbous plants you see growing come from de Jager. We have been supplying these premium bulbs for 155 years because experience shows we provide the quality required.
As we all love a bargain…and there is nothing quite like bright allium orbs to bejewel your June Garden, it is clearly long overdue for me to offer you the 5 varieties of allium which are sought after, proven by, and displayed in, Britain's finest gardens.
So here is your special Allium Collection, which I trust you agree is exceptional value, beauty, and quality:
Won't it be great to see these stunning alliums

adorning your garden?
5 x
Allium Red Mohican.
The colour of a fine burgundy wine, flower heads with a unique tuft at the top tipped with tiny white flowers, striking, unusual and perhaps the most sought after of all alliums. Should you desire something different, then this is the Allium for you. Bold, vivid, wine-red, orbs are held on strong, robust yet slender stems in June. A dashed tassel arises on top of each orb, tipped with tiny white flowers similar to a 'punk' haircut. A superb allium.
10 x Cowanii
Large crisp white flowers which look spectacular in the garden and as a cut flower. An early allium to bloom, Allium cowanii begins to display its full glory in late May. Sizable heads of pure white flowers are held on wiry stems, reaching a height of approximately 40cm. The clustered star-shaped flowers have a lime-coloured centre, and the flower clusters have a loose habit creating floral posies. Excellent planted in bold drifts,
25 x Sphaerocephalon
The most intriguing of all alliums and extremely popular. The flower heads are egg-shaped and change colour. The flowers initially start lime green, then as the flower matures the tip becomes blackcurrant; this spreads down the flower until there is a point in mid-June where this allium is half lime green and half blackcurrant. By the end of flowering the whole flowerhead has become the colour of Ribena. Front of border and pot for this smaller ornamental allium.
5 x Purple Sensation
Allium hollandicum Purple Sensation is an RHS award-winning allium. Possibly the most versatile allium, recognised for its outstanding garden performance. Royal purple flowerheads are long lasting, blooming into July, strong stems, large flowerheads, dramatically beautiful, popular in all show gardens and a must-have allium whatever the size of your garden.
5 x Nigrum
Allium nigrum has durable, elegant stems up to 65cm tall, holding floral spheres made up from hundreds of small star-shaped flowers. Allium nigrum is unusual, exciting and an extraordinary ivory flowering variety, perfect for containers, the front of a border or a more exposed site such as a gravel garden.
Care Guide
Jan
Feb
Mar
Apr
May
Jun
Jul
Aug
Sep
Oct
Nov
Dec
Planting Time
Flowering Time