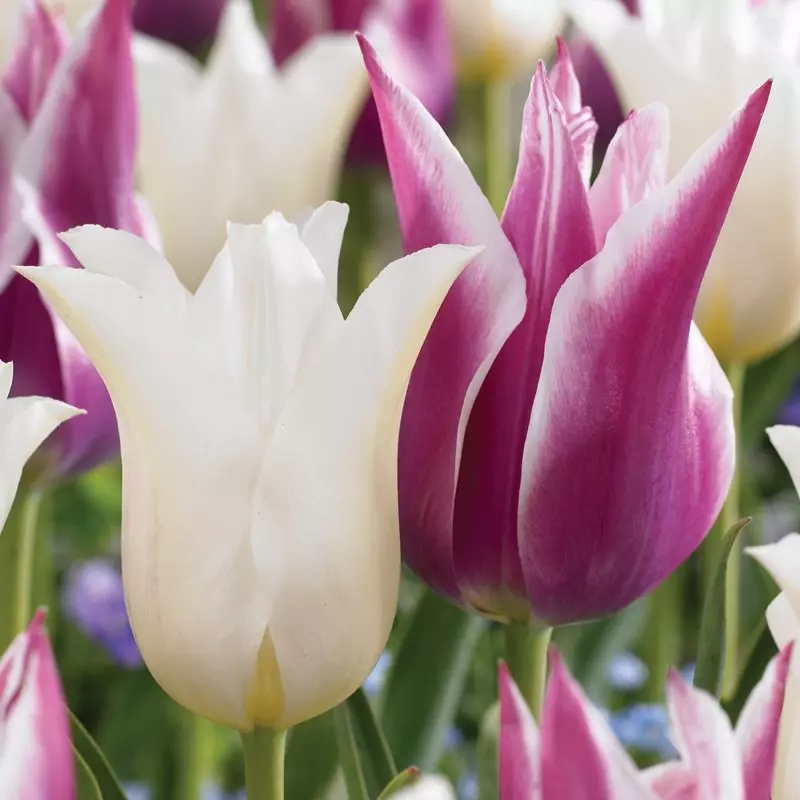 Details
Flowering Time

Planting Time

September

October

November

Perfect For

Flowering Height

Bulb Size

Colour

Whites & Creams

Purples & Mauves
Lily Flowering Two Tone Mixture No 1
T1766
A serene pairing of tulips for a whimsical feel in the late spring garden.
The soft plum-toned blooms of tulip 'Claudia' have delicately frosted margins which are set off beautifully by pure-white, award-winning tulip 'Triumphator'.
Both lily-flowering tulips with elegant long petals, tapering up to pointed ends from a classic goblet-shape.
This dreamy duo of tulips is excellent for cutting and adding to seasonal floral designs. The blooms are exceptionally long-lasting, both in the garden and in the vase.
Care Guide
Jan
Feb
Mar
Apr
May
Jun
Jul
Aug
Sep
Oct
Nov
Dec
Planting Time
Flowering Time