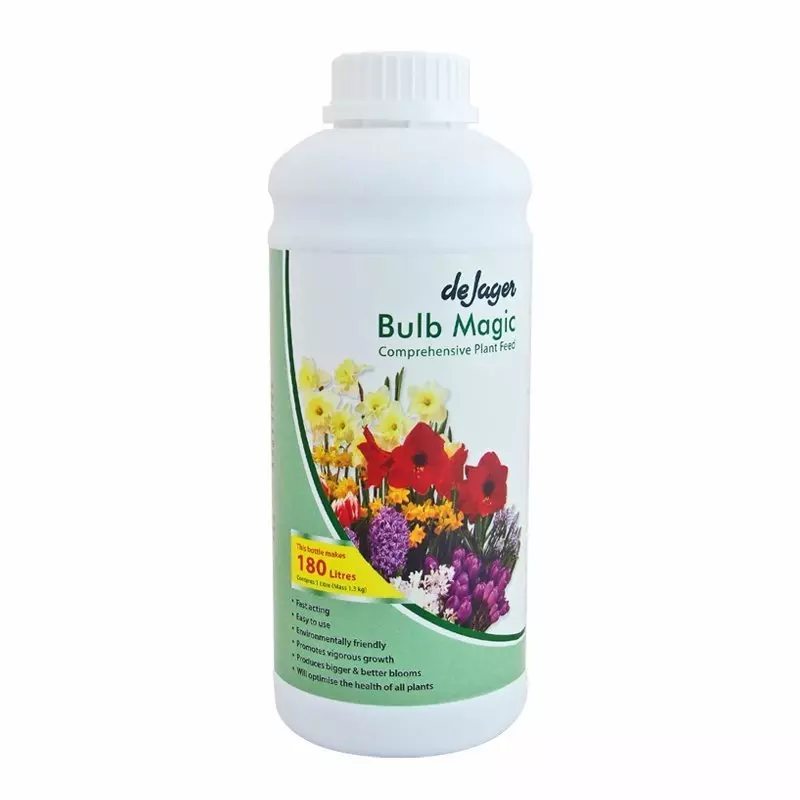 Bulb Magic
SBM01
Spread a little magic on your bulbs.
As used by Professional Growers and Gardeners, this unique feed has been specifically developed to enhance the performance of all bulbs. de Jager Bulb Magic is fast acting, easy to use, environmentally friendly and produce bigger and better blooms.
One litre of Bulb Magic dilutes to make up to 180 litres.