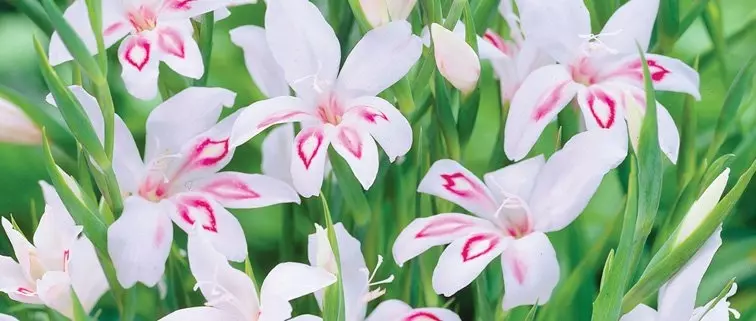 Testimonials
We value the feedback that we get from our customers and as the owner of de Jager, I am always delighted to read the wonderful comments that we receive.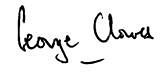 "My order was received very quickly and the bulbs all look superb: I look forward to seeing the display next spring.
I should like to express my appreciation of your website and your catalogue. Both are the best I have experienced: easy to use and good to look at. I should also like to say how pleasant and helpful I found the lady to whom I spoke on the telephone.
Altogether, I found dealing with the company a satisfying and enjoyable experience."
Mrs B, Kent
"Just to say I was pleased at how quickly my order arrived and especially with the size of the 'Bride' anemone corms. I got them because last year supermarket anemones did well in my garden but they cheat, they were quarter the size! Best wishes"
Mrs T
"I was delighted by the quality of the bulbs I received from de Jager today. It is always really good to find a new supplier that I can trust - not only is it creative exploring a new catalogue but it also, frankly, makes my work an awful lot easier. By the way, I loved the brown paper bags and the de Jager boxes - very stylish!"
Mr S
"Early this year I bought a dozen Lilium bulbs from you and I am writing to say how delighted I am with them - they are so vigorous and the fragrance is delightful."
Mrs C, Cheltenham
"The Amaryllis bulb arrived safely this week for which I once again thank you, but WHAT A WHOPPER! I have never seen such a large bulb before and this promises to be a wonderful flower which I look forward to seeing in my garden later this year, but I think it will have to go in a pot ( a very large one ) and I can bring indoors in winter.
I am looking at your catalogue with interest, but if all your bulbs are so large I will have to pick carefully. Once again many thanks."
Mr R, Nottingham
"As a customer of de Jager of very long standing and now aged 92, I should like to extend my good wishes to the company in it's future guise of new ownership but a continuing tried and tested team of management whose annual dispatch of excellent bulbs I have always appreciated."
Mrs C, Ayrshire
"Thank you for the wonderful lilies, they give me great pleasure. I shall look forward to my new bulbs."
Mrs P, Buckinghamshire
"Best wishes to you and your wife on taking over the business and thanks to Thelma de Jager for her part in making it such a pleasure to deal with."
Mrs S, Cheshire
"I ALWAYS have been satisfied with de Jager bulbs &, moreover the service given including special enquiries. My first order was, I think in 1970 after returning from working in Holland where I got the de Jager name from one of your suppliers."
Mrs H, Yorkshire
"Thank you for sending the Autumn catalogue and letter, I was very pleased to receive it. I have bought bulbs from de Jager since the early 1960s, and have always had good results."
Mrs V, Yorkshire
"Thank you very much indeed for this - what wonderful service!"
Mrs E, Carlisle
"What a joy! My Pictorial Meadow had all my neighbours and visitors talking, we are so pleased with the wonderful display that has kept giving us surprises throughout the summer."
Mrs Winter, Oxfordshire
"Thank you very much - the bulbs, as ever, of a great standard."
Ms B, Surrey
"I just wanted to say a very big thank you for my recent order of lilly, oxalis and daffodil bulbs, which arrived very swiftly and in excellent condition. When I've emailed asking questions, I've always had a friendly, helpful reply, and I must compliment you on the excellent range of bulbs that you sell.
Keep up the excellent work - it is greatly appreciated! I will most certainly use your company again in the future."
Mr de C, London
"I just wanted to say a HUGE thank you for my bulbs which arrived first thing this morning. This is the second time that I've ordered from your company, and I must say that I am blown away by the quality of your bulbs. My surprise bulb package was an absolute joy to unpack, and to my delight, you had included some bulbs which I had wanted, but forgot to order! There are also some bulbs that I wouldn't have thought of ordering but now I am very happy to have as part of my Spring display. Whoever packed up the collection really put some thought into the colour combinations, with flowering times stretching from March to May.
Some of the 'other' bulb companies have been very slow in dispatching my orders, and their bulbs haven't been as big, fat and juicy and as full of promise as yours! I will most certainly recommend you to all my gardening friends, and will definitely order from De Jager again. I do hope that you will stock Summer bulbs too...
Once again, many thanks, and wishing all the staff at de Jager a blessed Christmas, and a very happy New Year."
Mr de C, Londo