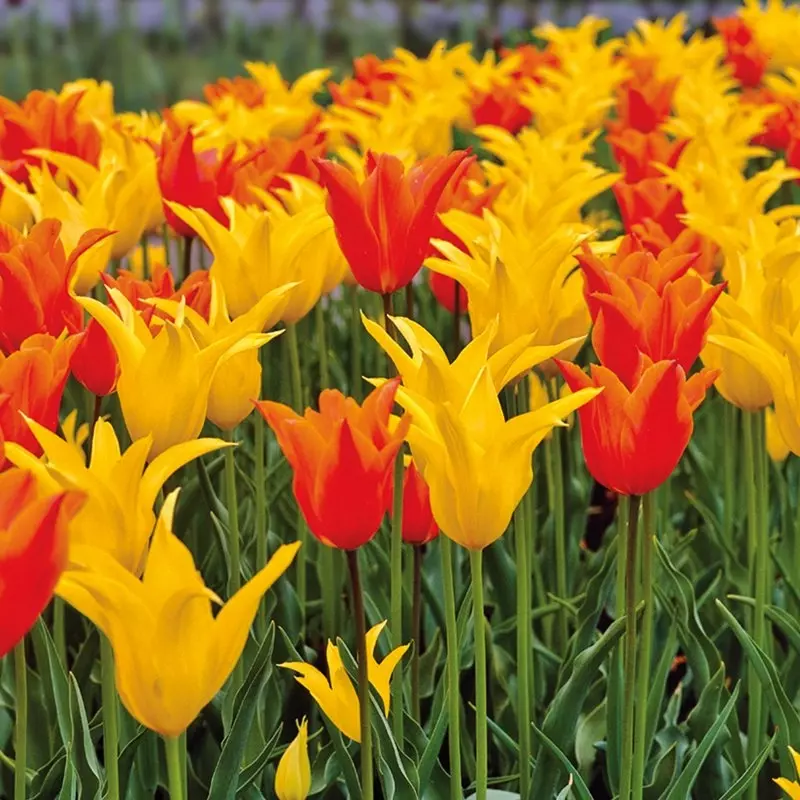 Details
Flowering Time

Planting Time

September

October

November

Perfect For

Flowering Height

Bulb Size

Colour
Lily Flowering Two Tone Mixture No 2
T1775
A jubilant duo of lily-flowered tulips to celebrate the end of spring, or the beginning of summer. Whichever way you look at it, May is a special time of year where spring merges seamlessly into summer.
Both beautifully fragrant and elegantly formed with tapered, curving petals - tulip 'Ballerina' blooms in warm marmalade tones, and 'La Perla' compliments with graceful yellow flowers.
Excellent for container planting and for studding garden borders with sunny colour. Mix the bulbs up for a tonal display, plant side by side, or introduce more bold or subtle colours to tailor your planting design.
Care Guide
Jan
Feb
Mar
Apr
May
Jun
Jul
Aug
Sep
Oct
Nov
Dec
Planting Time
Flowering Time