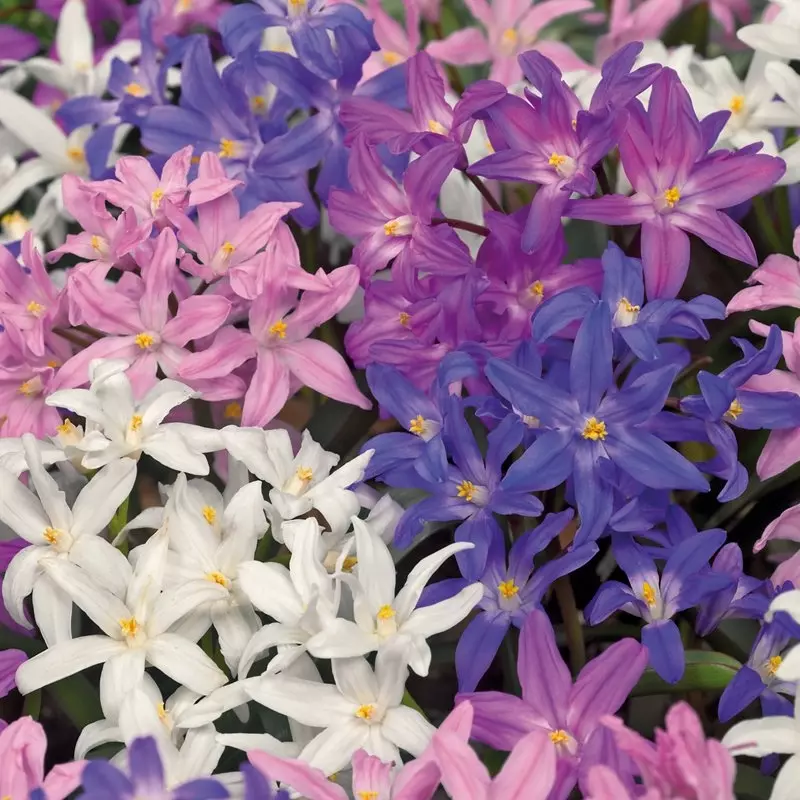 Details
Flowering Time

Planting Time

September

October

November

Perfect For

Flowering Height

Bulb Size

Colour

Whites & Creams

Pinks & Pastels

Purples & Mauves

Blues
Chionodoxa Mixed
M5228
A pretty spring palette of popular Chionodoxa bulbs, includes a well-balanced mix of pink, white, blue and violet varieties.
Literally translated as 'Glory of the Snow' from Greek, Chionodoxa are loved by gardeners for bringing a welcome pop of colour to the garden early on in the year. The charming star-shaped blooms emerge in February on petite stems up to 15cm tall, creating cushion-like mounds of beautiful colour.
Ideal for rockeries, alpine gardens, containers and borders. The bulbs are easy to grow and care for, happy in sun or shade in well-drained soil where they will naturalise with ease.
Care Guide
Jan
Feb
Mar
Apr
May
Jun
Jul
Aug
Sep
Oct
Nov
Dec
Planting Time
Flowering Time