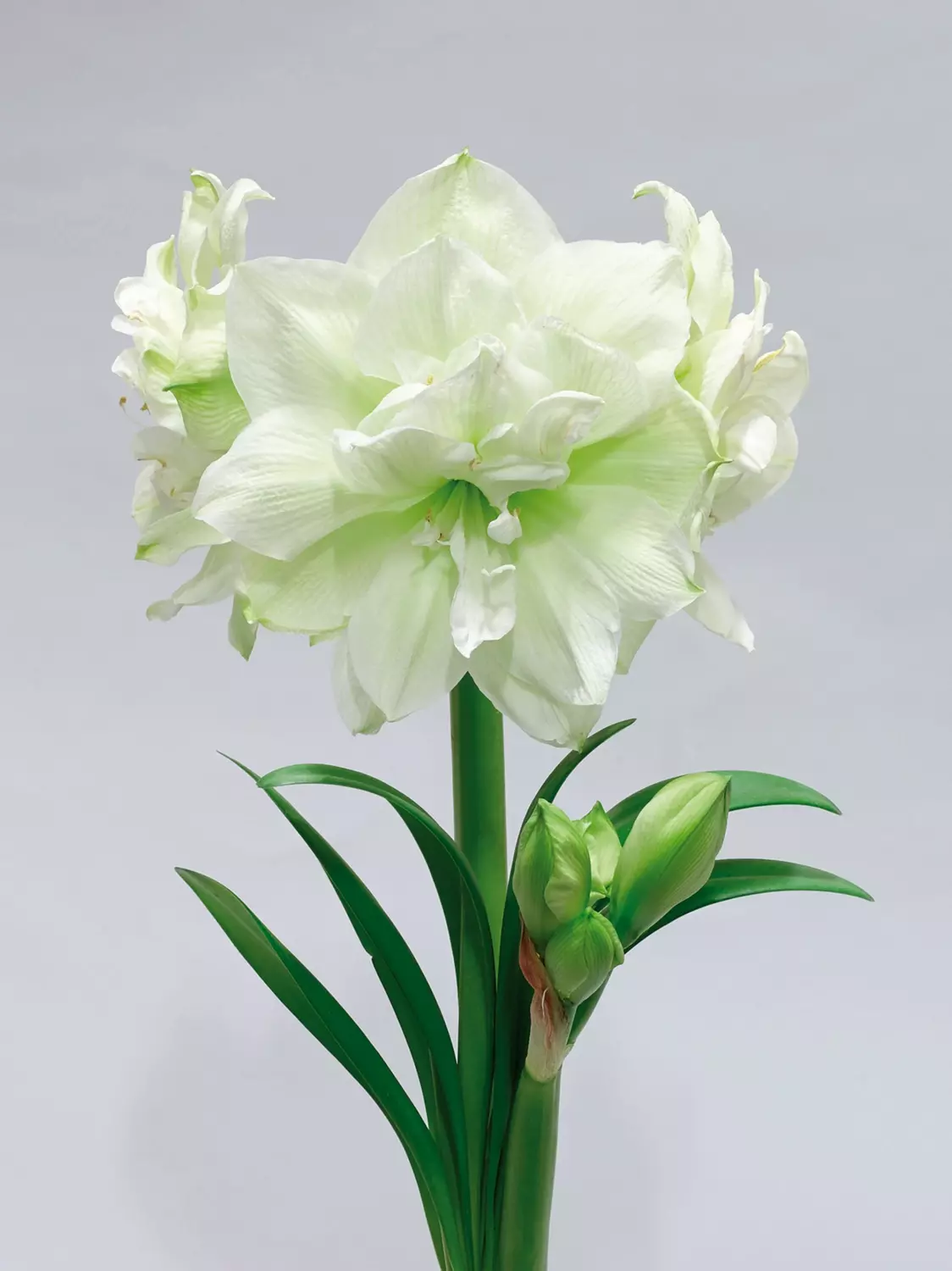 Details
Perfect For

Indoor Flowering

Pots & Tubs

Bulb Size

Colour
Amaryllis Marilyn
M5536
Hippeastrum 'Marilyn' bears silken, double flowers of apple-white - perfect for bringing a dose of architectural elegance into the home during the gloom of winter, like a breath of fresh air.
The luxuriously large and ornate, layered blooms are incredible to watch as they open, unfolding from tight buds into beautiful green-striped, lily-like white flowers.
South African native Hippeastrum are often referred to as Amaryllis and the large bulbs are grown to flower indoors during the winter months, often given to others as a gift.
Each bulb will produce two stems, which holds up to 5 spectacular blooms each.
Care Guide
Jan
Feb
Mar
Apr
May
Jun
Jul
Aug
Sep
Oct
Nov
Dec
Planting Time
Flowering Time