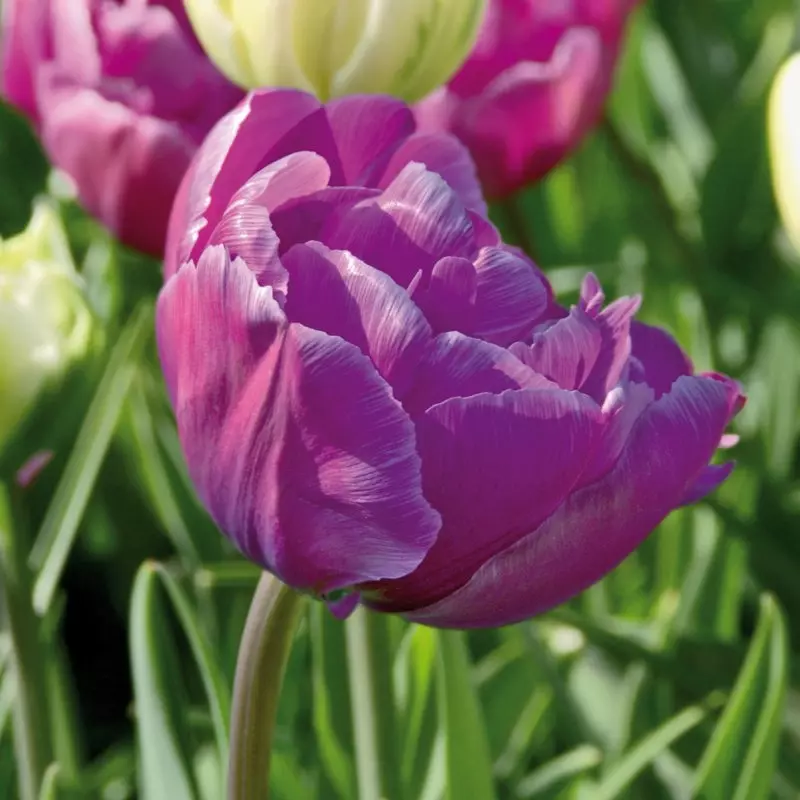 Details
Flowering Time

Planting Time

September

October

November

Perfect For

Flowering Height

Bulb Size

Colour
Paeony Flowering Tulip Blue Diamond
T1814
Starting life as a saturated shade of violet-pink and fading to silvery lavender-blue with delicate veining, the larger than average blooms of tulip 'Blue Diamond' are an unmissable treat for the late spring garden.
Breath-taking when planted en masse in blocks and ribbons, and brilliant for spring containers, paeony-tulip 'Blue Diamond' is a perfect cut flower, ageing with grace both in the vase and in the garden.
Bright spring green foliage will intensify the colours as will orange and yellow hues.
Care Guide
Jan
Feb
Mar
Apr
May
Jun
Jul
Aug
Sep
Oct
Nov
Dec
Planting Time
Flowering Time