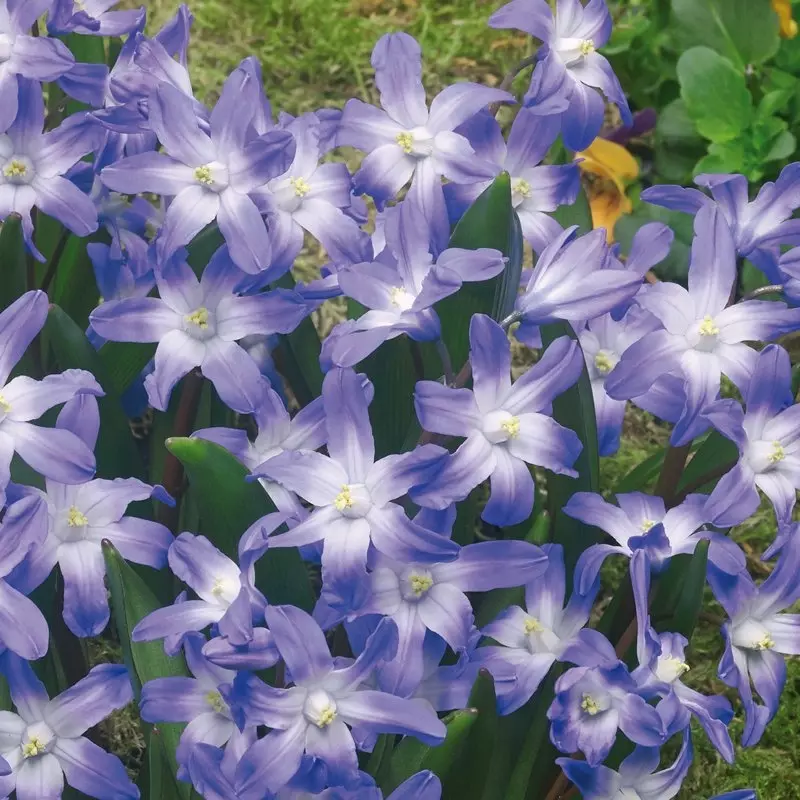 Details
Flowering Time

Planting Time

September

October

November

Perfect For

Flowering Height

Bulb Size

Colour
Chionodoxa Forbesii
M5221
Chionodoxa 'Forbesii' is an early spring beauty, which quickly spreads to form a beautiful carpet of blue with its pretty, star-shaped blooms.
A perfect plant for shaded areas of the garden, requiring a dash of colour and illumination. Delicate, rich blue flowers feature a glowing, almost-white centre to each bloom.
Known as 'Glory of the Snow', for these beautiful flowers bloom between February and March, providing a welcome rush of colour during some of the coldest months.
Excellent for rockeries, containers, and for growing near the front of the border where the colourful cushions of intricate blooms will not be missed.
Care Guide
Jan
Feb
Mar
Apr
May
Jun
Jul
Aug
Sep
Oct
Nov
Dec
Planting Time
Flowering Time