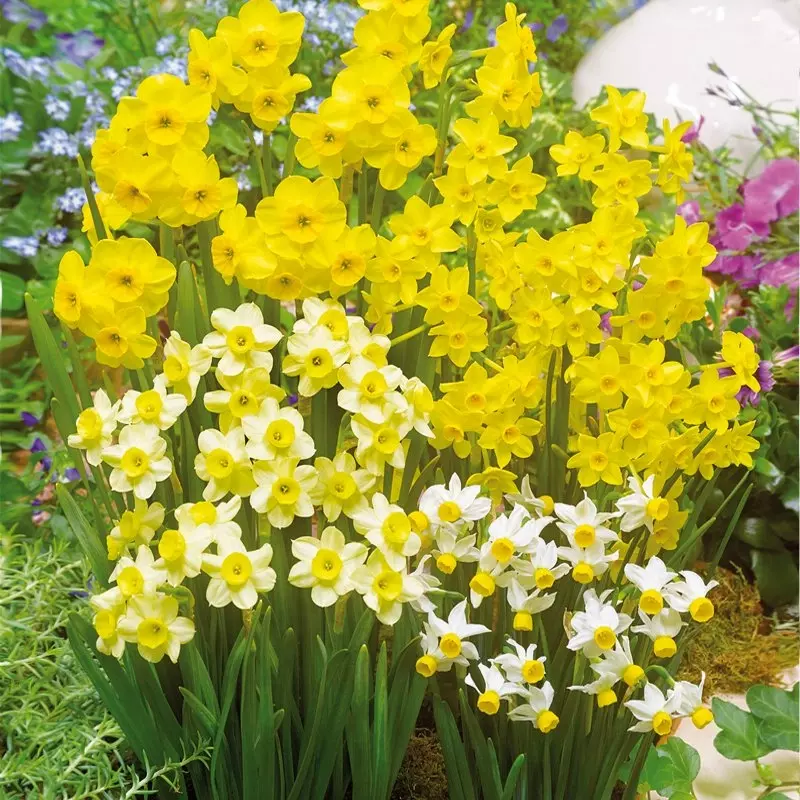 Details
Flowering Time

Flowering Height

Bulb Size
Daffodil & Narcissi Botanical Mixture
N0785
de Jager Botanical Daffodil Narcissi Mix.
Perfect for pepping up a rockery or front of the border, this mix of miniature Narcissi is brimming with charm and Lilliputian beauty.
Blooming in March and April in shades of white and soft yellow, these petite Daffodils will multiply year on year as they naturalise to fill bare spaces.
Our 'Botanical Mix' is also a cheerful choice for pots and window-boxes, placed where their exquisite details can be seen and appreciated up close.
Care Guide
Jan
Feb
Mar
Apr
May
Jun
Jul
Aug
Sep
Oct
Nov
Dec
Planting Time
Flowering Time