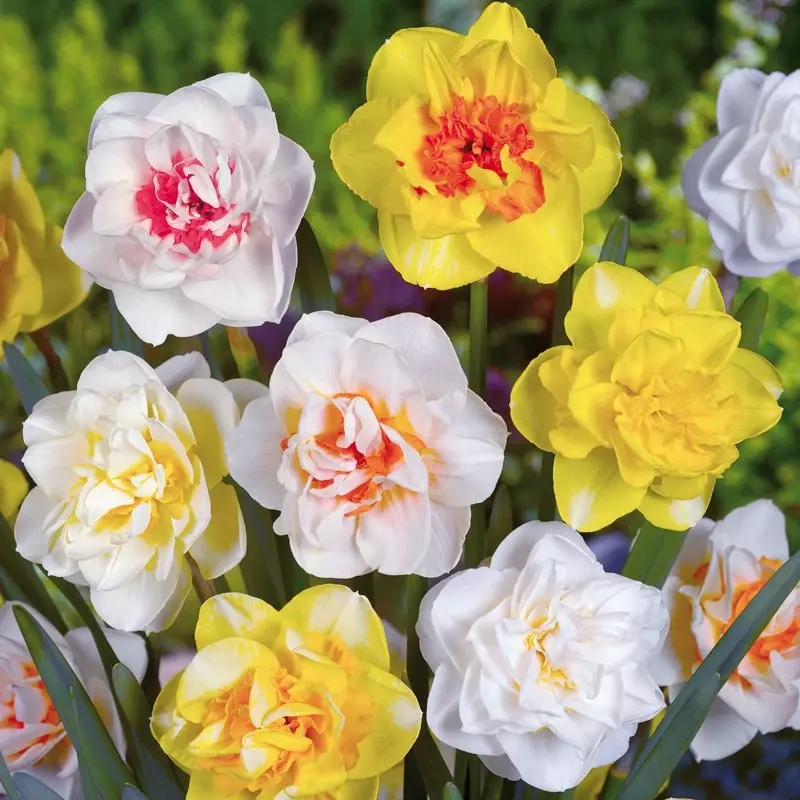 Details
Flowering Time

Perfect For

Flowering Height

Bulb Size
Double Daffodil Super Mixture
N0771
de Jager Double Daffodil Super Mixture.
Carefully selected varieties by de Jager to provide a balanced, colourful mixture of the very best Double Daffodils available, ideal for naturalising and adding texture and colour to garden borders from mid to late spring.
Several delightful and distinct colour combinations appear in this ruffled spring medley which blooms in a range of heights. Perfect for cutting and adding a tousled edge to flower arrangements.
Care Guide
Jan
Feb
Mar
Apr
May
Jun
Jul
Aug
Sep
Oct
Nov
Dec
Planting Time
Flowering Time