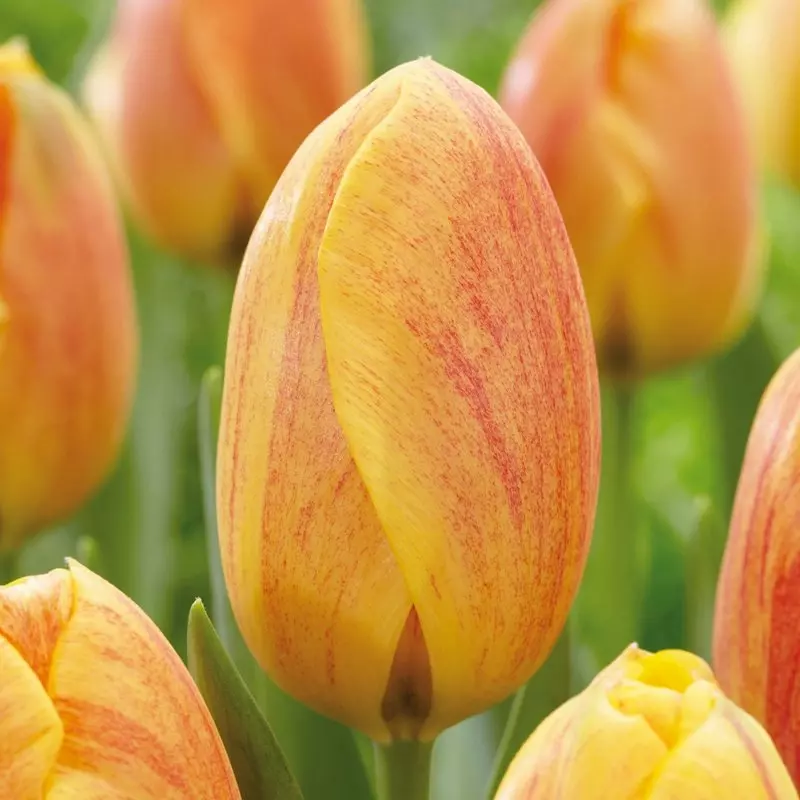 Details
Flowering Time

Planting Time

September

October

November

Perfect For

Flowering Height

Bulb Size

Colour

Oranges & Yellows

Reds & Burgundy
May Flowering Tulip Rhapsody of Smiles
T1714
Tulip 'Rhapsody of Smiles' boasts large, egg-shaped mango blooms delicately streaked with red. Each flower appears slightly different to its neighbour thanks to the unique swirling flames of fruit salad tones.
This bright and bold tulip will add warmth to spring borders and pots and is fabulous for cutting and adding a pop of cheerful colour to bouquets and floral designs.
Plant next to crimson tulips such as 'Red Proud' and fringed 'Pacific Pearl' to enhance the scarlet markings.
Care Guide
Jan
Feb
Mar
Apr
May
Jun
Jul
Aug
Sep
Oct
Nov
Dec
Planting Time
Flowering Time