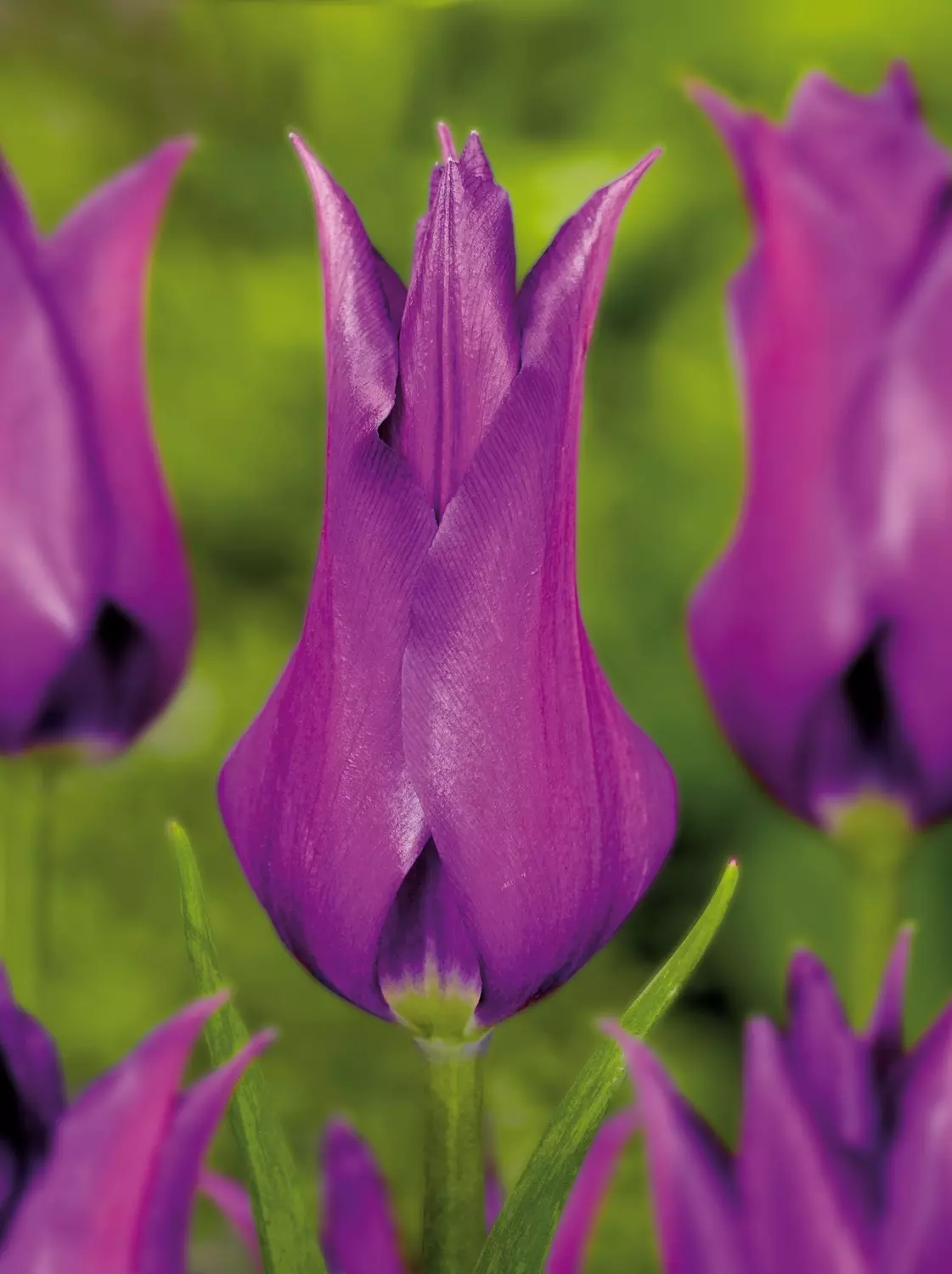 Details
Flowering Time

Planting Time

September

October

November

Perfect For

Flowering Height

Bulb Size

Colour

Blacks & Deep Shades

Blues
Lily Flowering Tulip Purple Dream
T1765
Tulip 'Purple Dream' is a truly regal tulip with tall, elegant violet blooms.
The opulent purple flowers are tapered and slim with pointed petals which open up as the blooms age and unfold, basking in the late spring sunshine.
Excellent for cutting thanks to strong stems which can easily withstand wind and rain.
For a contemporary and vibrant late spring show, combine with punchy orange shades in the garden such as paeony-tulip 'Orange Princess' and parrot tulip 'Amazing Parrot'.
Care Guide
Jan
Feb
Mar
Apr
May
Jun
Jul
Aug
Sep
Oct
Nov
Dec
Planting Time
Flowering Time