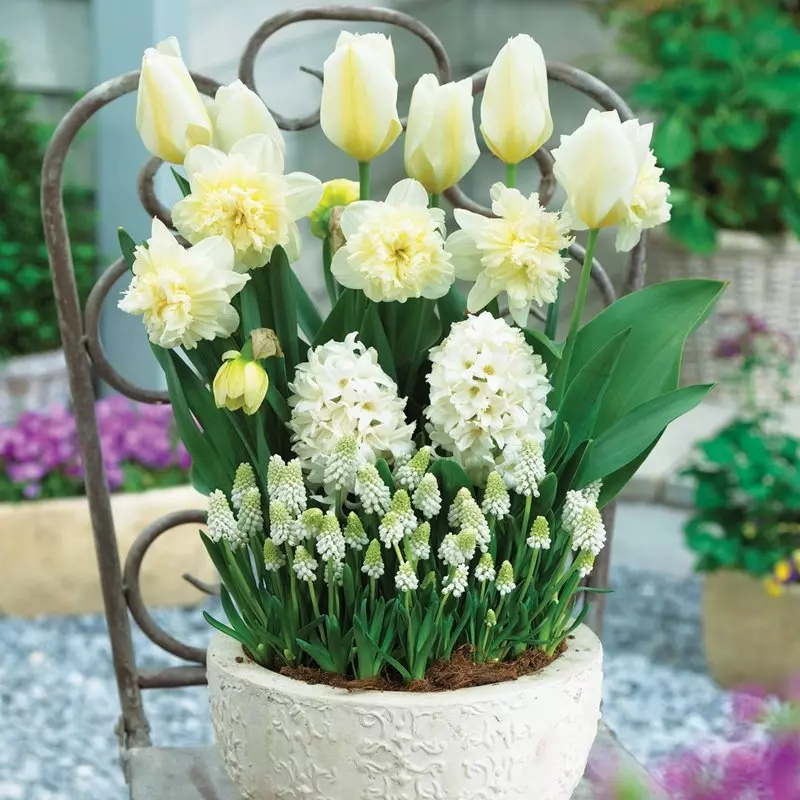 Details
Flowering Time

Planting Time

September

October

November

Perfect For

Naturalising

Pots & Tubs

Scented

Flowering Height

Bulb Size

Colour
The White Collection - Outdoor Pots & Tubs
SOC11
Our luxurious White Collection is ideal for planting-up voluptuous pots of scented spring blooms.
Plant the bulbs in layers from largest and latest to flower at the bottom, graduating to the smallest bulbs near the top of your container.
Dainty and delicately scented white Muscari will be first to emerge in spring, swiftly followed by the taller stems of double white Narcissi full of blowsy texture, goblets of ivory Tulips and beautifully perfumed Hyacinths.
Returning year after year for a successional spring display, this gorgeous collection is excellent value, supplied as top sized bulbs.
Care Guide
Jan
Feb
Mar
Apr
May
Jun
Jul
Aug
Sep
Oct
Nov
Dec
Planting Time
Flowering Time