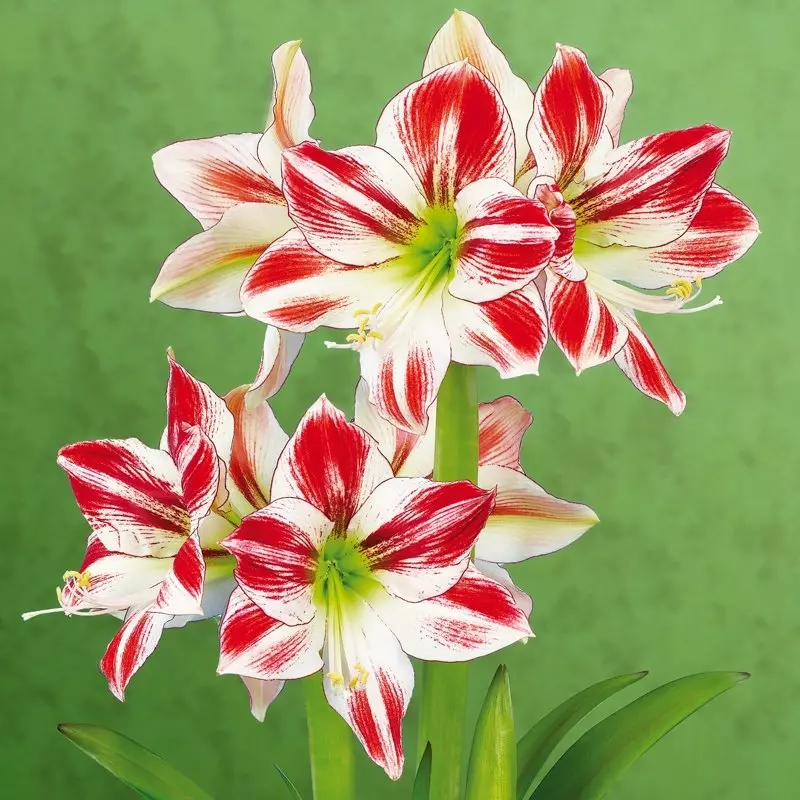 Details
Perfect For

Indoor Flowering

Pots & Tubs

Flowering Height

Bulb Size
Amaryllis Ambiance
M5537
Huge, lily-like blooms are produced at the top of tall, thick stems from Hippeastrum 'Ambiance' during the darkest months of winter. The striking, trumpet-shaped flowers are white with feathered, deep-red stripes and edges – an eye-catching houseplant to brighten any windowsill or enhance a welcoming hallway table.
A vibrant apple-green centre adds freshness and holds a cluster of long, curved stamens.
South African Hippeastrum, commonly referred to as Amaryllis, are often grown to flower at Christmas, and 'Ambience' will certainly bring a seasonal feel to the home with its festive colouring and bold looks.
Each bulb will produce two stems, each holding up to 5 spectacular blooms.
Care Guide
Jan
Feb
Mar
Apr
May
Jun
Jul
Aug
Sep
Oct
Nov
Dec
Planting Time
Flowering Time