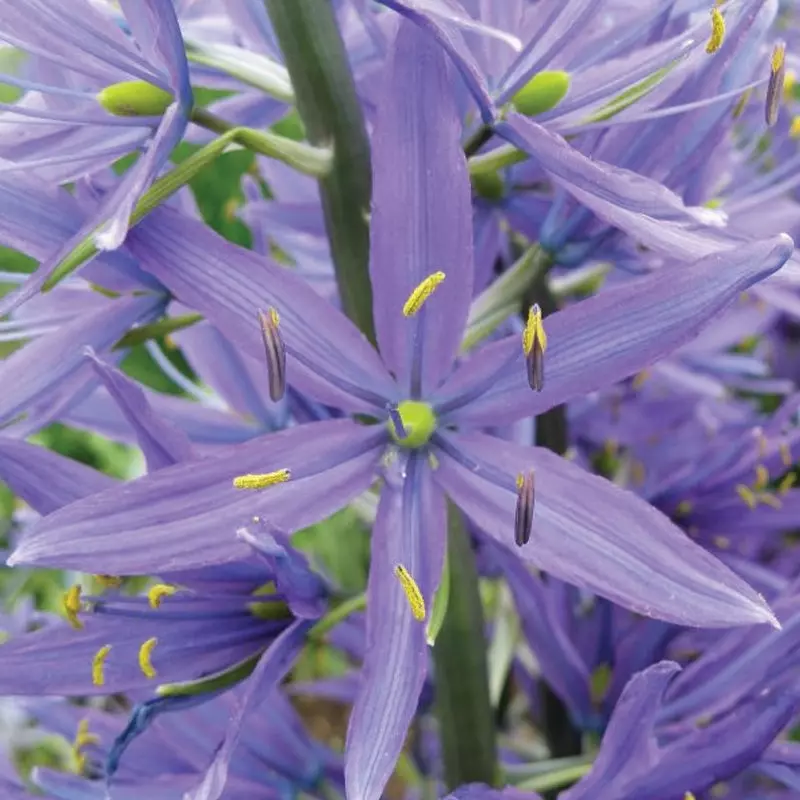 Details
Flowering Time

Planting Time

September

October

November

Perfect For

Flowering Height

Bulb Size

Colour
Camassia Cusickii
M5201
Pretty, star-shaped blooms of wisteria-blue with pale, golden anthers adorn tall, elegant stems on Camassia 'Cusickii' during June, opening from the base of stems upwards.
Rising up from a rosette of broad, glaucous foliage, the colourful spires of this heirloom variety add a dreamy feel to the early summer garden.
Excellent for meadow areas and wild, naturalistic planting schemes, the bee-friendly blooms also make wonderful cut flowers.
Plant the bulbs in sun or part-shade, in well-drained, rich soil. Planting in groups or clusters is recommended for an impactful display.
Care Guide
Jan
Feb
Mar
Apr
May
Jun
Jul
Aug
Sep
Oct
Nov
Dec
Planting Time
Flowering Time