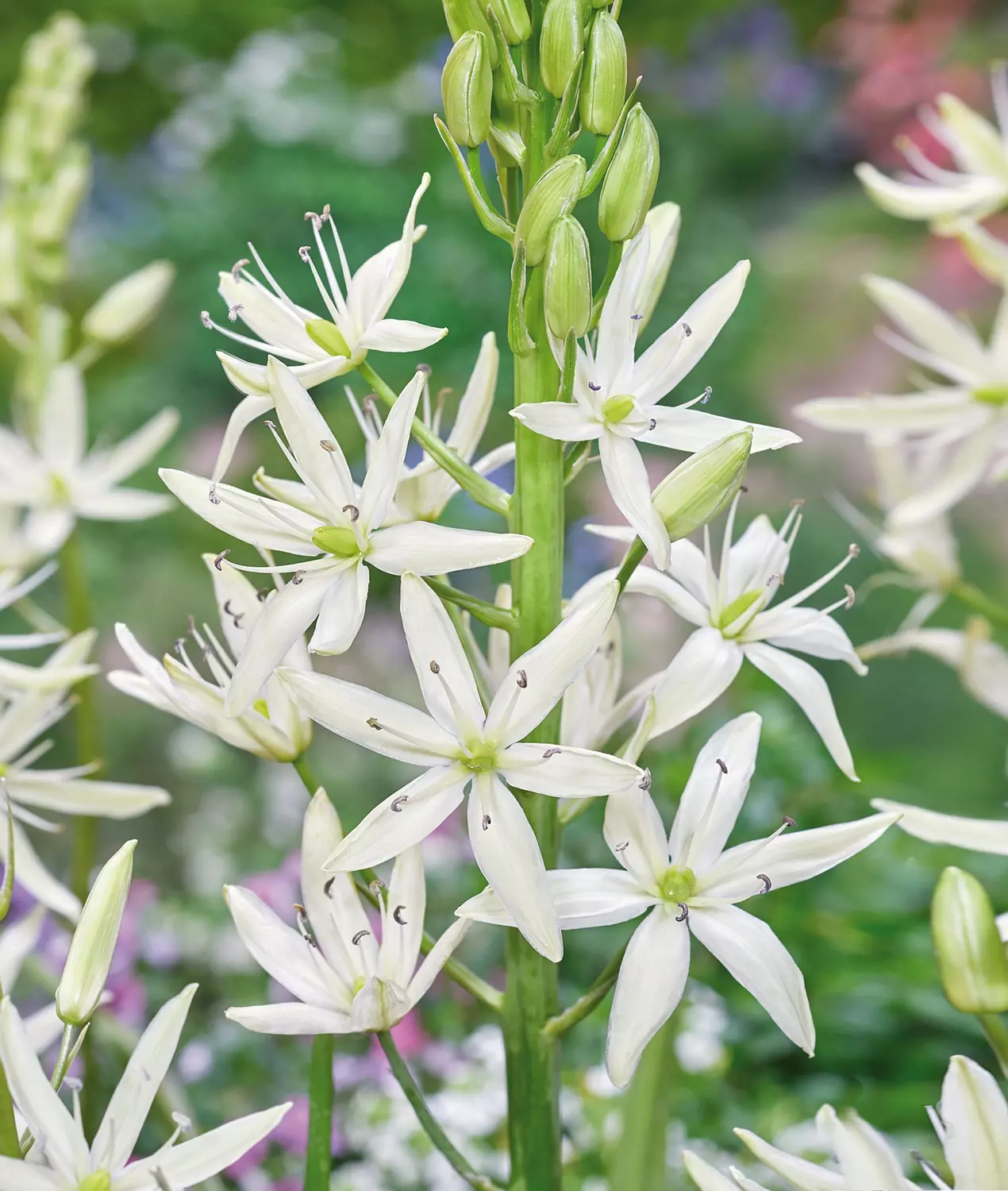 Details
Flowering Time

Planting Time

September

October

November

Perfect For

Flowering Height

Bulb Size

Colour
Camassia Leichtlinii Alba
M5202
June flowering, pure white Camassia 'Leichtlinii Alba' is a garden treasure, perfect for planting to sparkle in long, grassy areas of garden.
Star-like, glittering ivory florets are clustered along tall, strong stems, lasting for several weeks. Opening upwards from the base of their stems, the blooms make wonderful, graceful cut flowers.
The bulbs of Camassias are most happy in humus-rich, moist, well-drained soil in sun or part shade and are ideal for naturalising in generous drifts through the garden.
Early-summer Alliums make brilliant bedfellows for Camassias, the contrast between colour and shape work well in both modern and traditional planting schemes.
Care Guide
Jan
Feb
Mar
Apr
May
Jun
Jul
Aug
Sep
Oct
Nov
Dec
Planting Time
Flowering Time