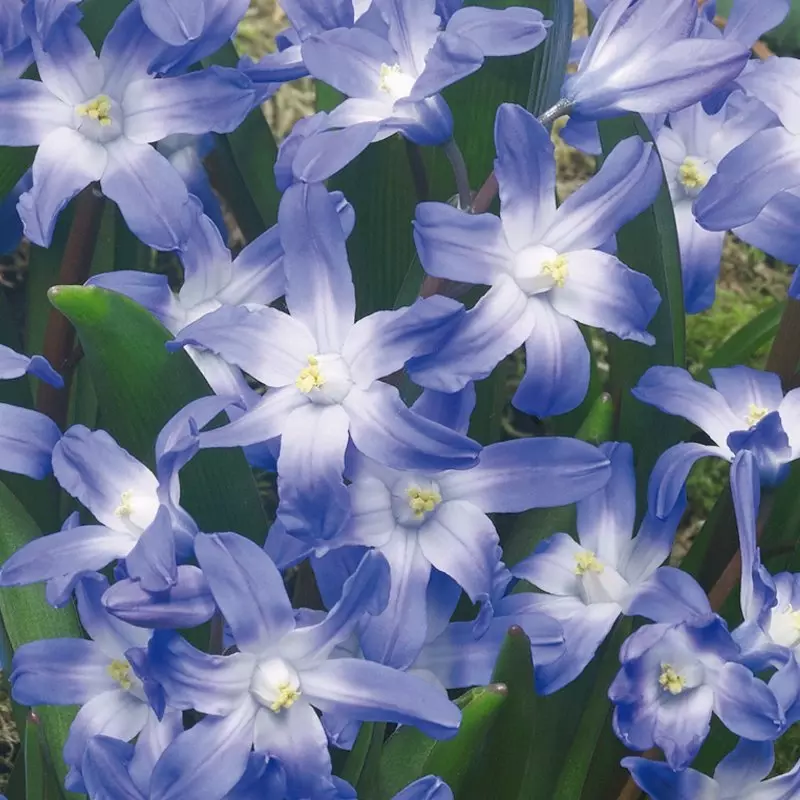 Details
Flowering Time

Planting Time

September

October

November

Perfect For

Flowering Height

Bulb Size

Colour

Whites & Creams

Purples & Mauves

Blues
Chionodoxa Forbesii Blue Giant
M5220
For an early show of pretty blue, Chionodoxa 'Forbesii Blue Giant' is hard to beat. Twinkling, star-shaped blooms of violet-blue with a white centre form lush, colourful carpets during February and March.
Plant in sun or shade to brighten dull corners and enliven spring pots. This low growing, delicate beauty is also perfect for rockeries and growing near the front of the border, putting on a floriferous display.
The bulbs will naturalise easily in well-drained, fertile soil. Perfect for growing beneath larger shrubs, planting in rockeries, borders and containers as one of the earliest and most welcome bulbs to bloom.
Care Guide
Jan
Feb
Mar
Apr
May
Jun
Jul
Aug
Sep
Oct
Nov
Dec
Planting Time
Flowering Time