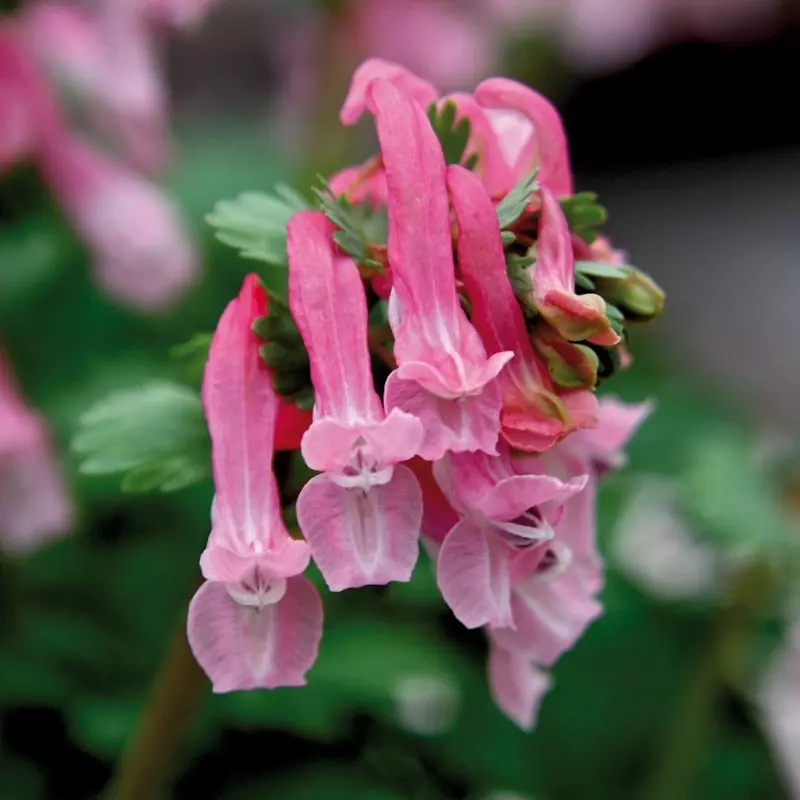 Details
Flowering Time

Planting Time

September

October

November

Flowering Height

Bulb Size

Colour

Whites & Creams

Pinks & Pastels
Corydalis Solida Beth Evans
M5242
A dainty, clump-forming gem to bring colour to the bleakest corners. Corydalis 'Solida Beth Evans' produces eye-catching, pretty pink, tubular blooms from a bed of fern-like, soft foliage during March and April.
The charming coral-pink and white, penstemon-like flowers hang in clusters from fleshy stems up to 20cm tall.
Solida are easy-going plants, ideal for naturalising in shady woodland borders, rockeries and along pathway edges - invaluable for providing interesting and colourful groundcover in tricky spaces.
Plant the tubers in autumn, into well-drained, fertile soil. The foliage dies back in late spring when the plants lie dormant until the following year.
Care Guide
Jan
Feb
Mar
Apr
May
Jun
Jul
Aug
Sep
Oct
Nov
Dec
Planting Time
Flowering Time