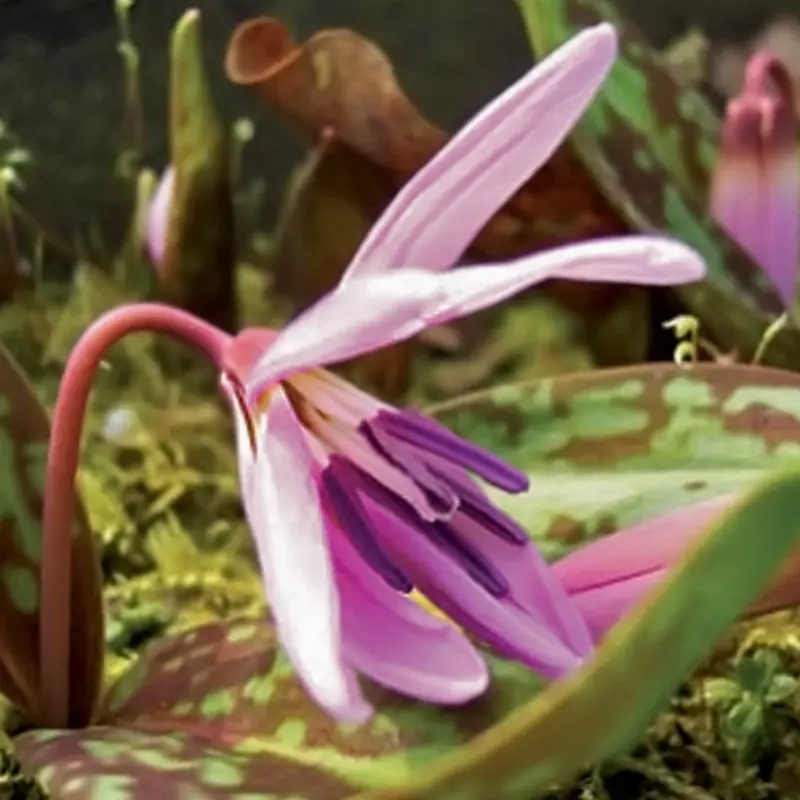 Details
Flowering Time

Planting Time

September

October

November

RHS Recommended

Perfect For

Flowering Height

Bulb Size

Colour

Blacks & Deep Shades

Pinks & Pastels
Erythronium Dens Canis Lilac Wonder
M5341
A charming spring bloom which bears dainty, lilac-rose flowers with striking, chocolate-brown basal spots. As the nodding blooms mature, their colourful petals fold back, exposing pollen-dusted anthers to bees and pollinators.
Attractive foliage is marbled green and purplish brown, appearing in clumps from which the delicate-looking, hardy blooms spring up during March and April.
Perfect for naturalising in shaded areas, nestled beneath trees and shrubs.
Erythronium are better known as Dog's Tooth Violets, for their bulbs resemble canine teeth.
'Dens Canis Lilac Wonder' is a recipient of the Award of Garden Merit from the RHS for its exquisite looks and excellent, perennial performance.
Care Guide
Jan
Feb
Mar
Apr
May
Jun
Jul
Aug
Sep
Oct
Nov
Dec
Planting Time
Flowering Time