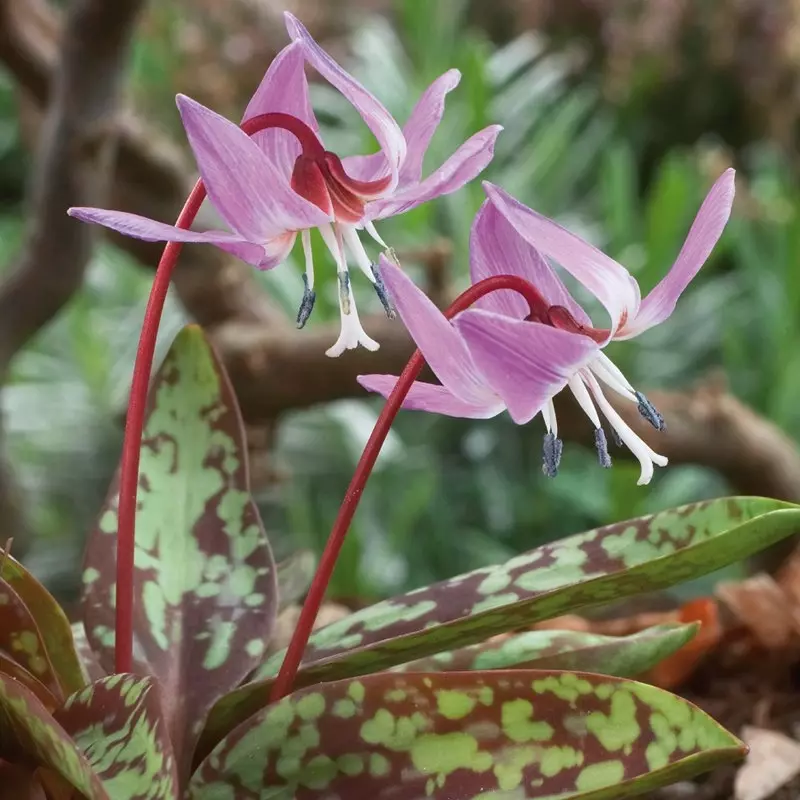 Details
Flowering Time

Planting Time

September

October

November

Perfect For

Flowering Height

Bulb Size

Colour
Erythronium Dens Canis Purple King
M5343
A bewitching spring bloom, better known as the Dog's Tooth Violet, Erythronium 'Dens Canis Purple King' will bring sweetness and charm to shady areas of your garden during March and April.
Nodding, cyclamen-purple flowers, on stems up to 10cm tall bloom from a rosette of broad, heavily mottled leaves. The elegant petals recurve gracefully, exposing long stamens with purple-tipped anthers.
These fascinating perennials are invaluable for adding intrigue and interest to bare corners of the garden. Plant the bulbs, shaped like canine teeth, in groups under the dappled shade of mature trees or shrubs where they will settle and multiply over the years.
Care Guide
Jan
Feb
Mar
Apr
May
Jun
Jul
Aug
Sep
Oct
Nov
Dec
Planting Time
Flowering Time