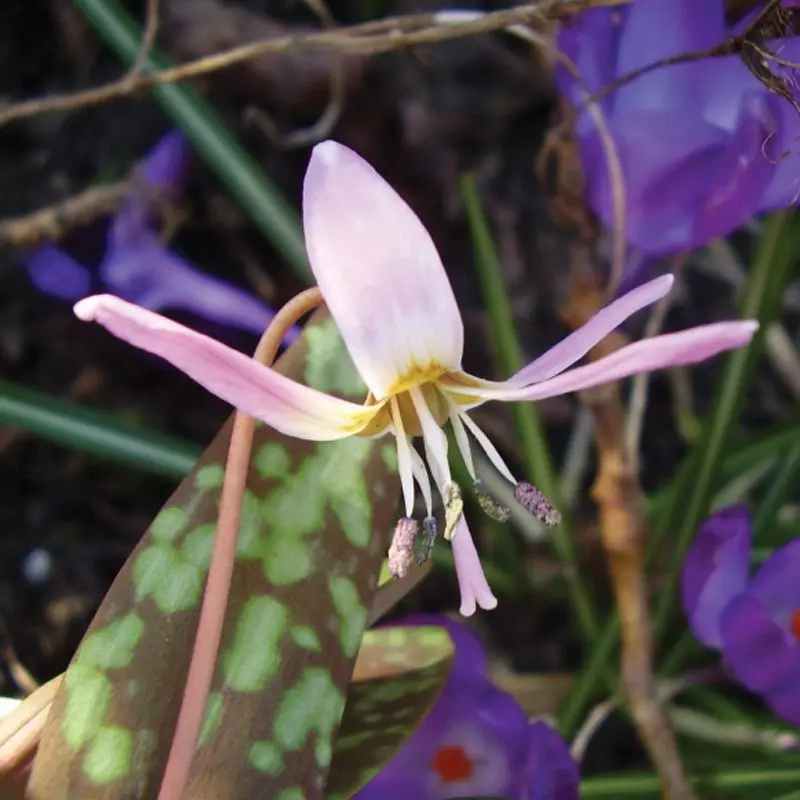 Details
Flowering Time

Planting Time

September

October

November

Perfect For

Flowering Height

Bulb Size

Colour
Erythronium Dens Canis Rose Queen
M5344
A superb, early flowering Dog's Tooth Violet - 'Dens Canis Rose Queen' produces elegant, nodding blooms in a delicate shade of clear pink. The petals are speckled with yellow or brown markings towards the heart.
Long, purple-tipped anthers are suspended from the centre of each 2 in. bloom, attracting bees and early spring pollinators.
Stems are reddish umber, matching the mottled markings on wide, exotic-looking, green foliage which is held until summer.
Plant the bulbs in groups beneath deciduous trees and shrubs, or tuck into a shady, moist border where they will plug gaps and naturalise beautifully over the years.
Care Guide
Jan
Feb
Mar
Apr
May
Jun
Jul
Aug
Sep
Oct
Nov
Dec
Planting Time
Flowering Time