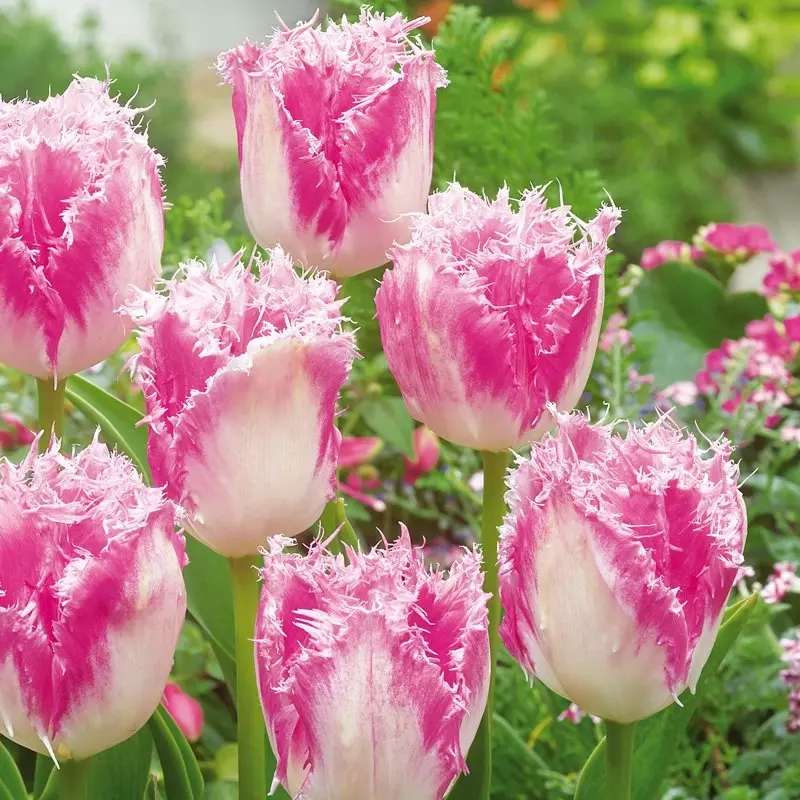 Details
Flowering Time

Planting Time

September

October

November

Perfect For

Flowering Height

Bulb Size

Colour

Whites & Creams

Pinks & Pastels
Fringed Tulip Huis Ten Bosch
T1468
The two-tone blooms of tulip 'Huis Ten Bosch' are a sweet treat for spring containers and garden beds. With a creamy-white base, the petals are edged with candy pink and feature a pretty fringed edge.
The unusual flowers mix well with rosy shades and soft-yellow, both in the garden and in the vase for spring floral displays. We think it looks wonderful paired with lemony Paeony-flowered tulip 'Verona' in a large pot or border.
Strong stems make this elegant, frilly tulip a fabulous flower for cutting.
Care Guide
Jan
Feb
Mar
Apr
May
Jun
Jul
Aug
Sep
Oct
Nov
Dec
Planting Time
Flowering Time