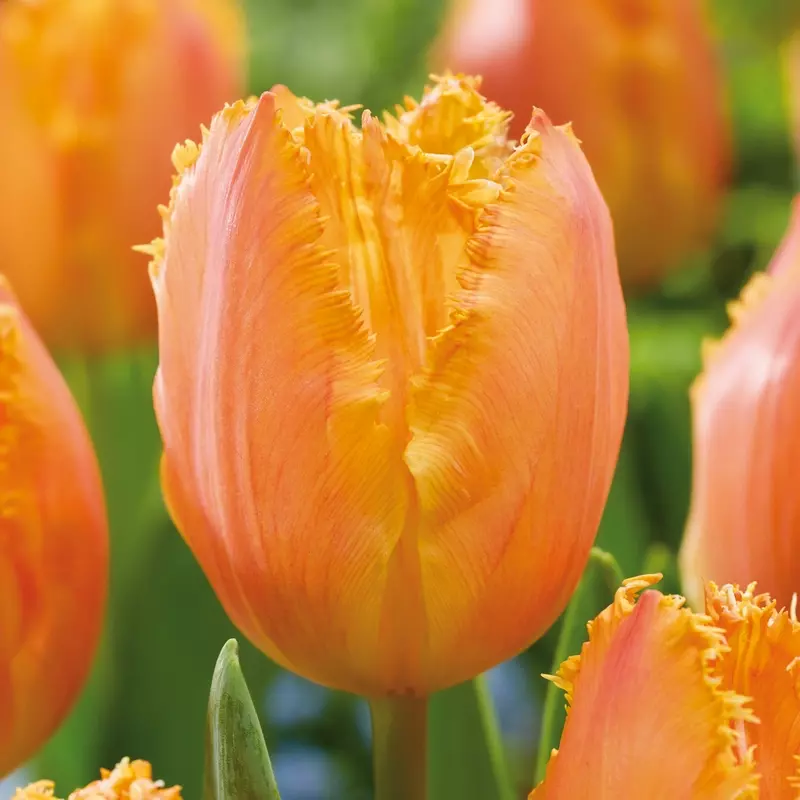 Details
Flowering Time

Planting Time

September

October

November

Perfect For

Flowering Height

Bulb Size

Colour
Fringed Tulip Ogene
T1474
A new and beautifully fresh-looking tulip, 'Ogene' will add warmth to your spring garden with its sunset colours. Pretty petals of gently streaked blushing-orange are fringed with rich yellow.
For a striking, tonal combination, mix up and plant the bulbs together in a sunny spot with fragrant lily-flowering tulip 'Ballerina' and wildly colourful 'Apricot Parrot' which will give you a long-lasting display in April and May.
Wonderful for cutting and arranging in a large vase, bringing spring sunshine and joy indoors.
Care Guide
Jan
Feb
Mar
Apr
May
Jun
Jul
Aug
Sep
Oct
Nov
Dec
Planting Time
Flowering Time